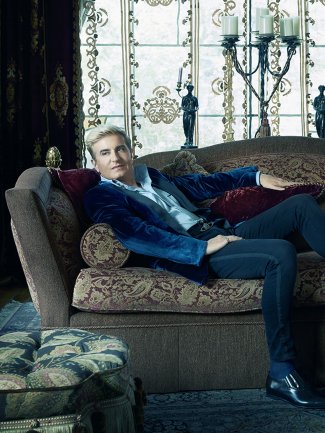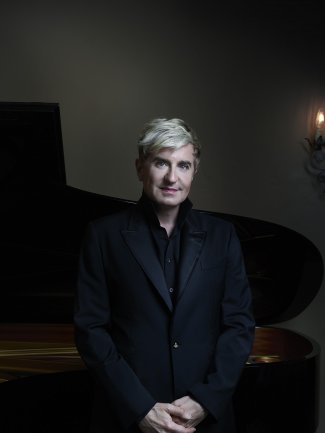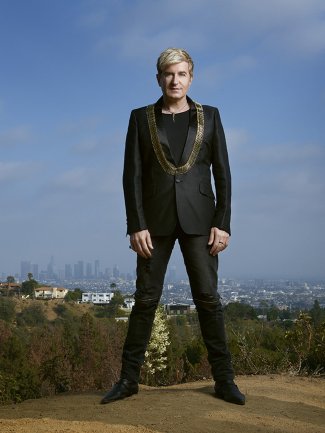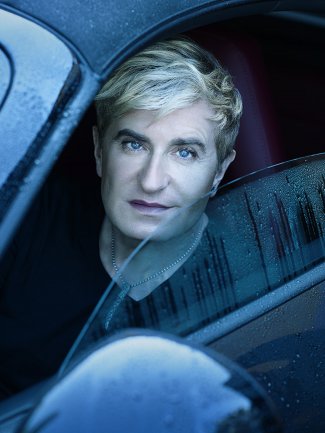 Jean-Yves Thibaudet
Piano
"Sophistication and suavity, both clarity and freedom"

(The New York Times)
Gallery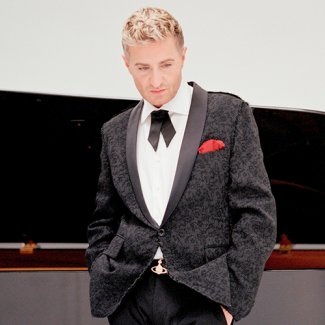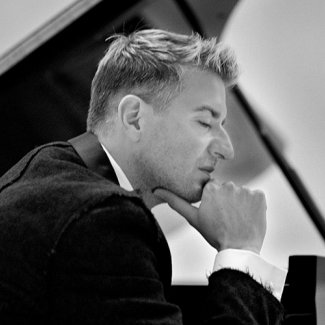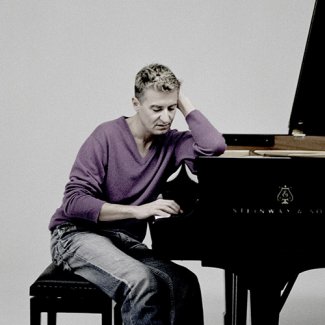 Artist-in-Residence: Colburn School
For more than three decades, Jean-Yves Thibaudet has performed world-wide, recorded more than 50 albums, and built a reputation as one of today's finest pianists. He plays a range of solo, chamber, and orchestral repertoire – from Beethoven through Liszt, Grieg, and Saint-Saëns; to Khachaturian and Gershwin, and to contemporary composers Qigang Chen and James MacMillan. From the very start of his career, he delighted in music beyond the standard repertoire, from jazz to opera, which he transcribed himself to play on the piano. His profound professional friendships crisscross the globe and have led to spontaneous and fruitful collaborations in film, fashion, and visual art.
This season takes Thibaudet to 14 countries, including extensive concerts in Asia with the Singapore, NHK, and Guangzhou symphony orchestras and the Malaysian, Hong Kong, and China philharmonics. As Artist-in-Residence at the Boston Symphony Orchestra, he plays the Bach Triple Concerto with Thomas Adès and Kirill Gerstein, Ravel's Piano Concerto for the Left Hand, chamber music with symphony musicians, and Bernstein's Age of Anxiety both in Boston and at Carnegie Hall. Thibaudet is considered one of the premiere interpreters of the solo part for this symphony, which he will also perform with the Atlanta and National symphony orchestras; the San Francisco and Houston symphonies; the China Philharmonic, and the Philadelphia Orchestra at home and on tour in Germany, Austria, and Israel, throughout Bernstein's centennial season.
Show More

In 2017 – 18 the Colburn School extends Thibaudet's Artist-in-Residency to an additional three years and has announced the Jean-Yves Thibaudet Scholarships to provide aid for Music Academy students, whom Thibaudet will select for the merit-based awards, regardless of their instrument.

Thibaudet's recording catalogue of more than 50 albums has received two Grammy nominations, the Preis der Deutschen Schallplattenkritik, the Diapason d'Or, the Choc du Monde de la Musique, the Edison Prize, as well as Gramophone awards. He was the soloist on the Oscar-winning and critically acclaimed film Atonement, as well as Pride and Prejudice, Extremely Loud & Incredibly Close, and Wakefield. His concert wardrobe is designed by Vivienne Westwood. In 2010 the Hollywood Bowl honored Thibaudet for his musical achievements by inducting him into its Hall of Fame. Previously a Chevalier of the Ordre des Arts et des Lettres, Thibaudet was awarded the title Officier by the French Ministry of Culture in 2012.
"Having Jean-Yves Thibaudet as solo protagonist in Ravel's Concerto for the Left Hand proved luxury casting indeed. Few keyboard artists embody Ravel's blend of supple elegance and unbridled bravura so naturally and effortlessly. The French pianist's limpid refinement in the lyrical sections was as neat and idiomatic as his explosive bursts were exciting. Thibaudet's five-fingered virtuosity handled the leaping notes with such ease and fluency, one would swear that two hands were playing."
(April 2018, Chicago Classical Review)
"No easier to let go of will be Jean-Yves Thibaudet in Ravel's Piano Concerto for the Left Hand. Simply put, he was a titanic force, turning what might be perceived as a limitation into an expressive and technical opportunity…the pianist also a proved a digital wizard, voicing lines in his one hand the way Baroque masters play fugues with two. He did it all with obvious joy and seeming ease, too, unfurling melodies with the heavenly smoothness of a golden spinning wheel."
(Cleveland, February 2018)
"But there was a firecracker in the middle of the evening: Franz Liszt's Second Piano Concerto. Forsaking virtuosity for its own sake, pianist Jean-Yves Thibaudet and de Waart laid out an Olympian conception of a work that is a study in contrasts and contradictions… (they) knew what they wanted to say and how to say it together, in a performance at once impassioned and restrained, with a firecracker's punch and a candle's glow."
(San Diego Tribune, October 2017)
"star performers were welcomed, and they included … no less than Jean-Yves Thibaudet and Yuja Wang as the two-piano team in the (Mozart) double concerto. Thibaudet set a supremely suave tone. Wang's responses were more adamant… This is an irresistible piano duo in the making."
(LA Times, Sep 2017)
"Jean-Yves Thibaudet brings a genuine Jazz feeling to this piece [Gershwin Piano Concerto in F] somewhere between a classical piano concerto and sparkling improvisation….the cadenzas were sensitive and expressive…[and] the rhythmic explosion of the ​"Agitato" finale was stunning."
(Ludwigsburger Kreiszeitung, July 2017)
"The fusion of traditional form and American Jazz was performed by the star pianist Jean-Yves Thibuadet, who played not only with flawless technique but also with French elegance."
(Bietigheimer Zeitung, July 2017)
"From the first delicate notes, his attitude was clear: no pianistic affectation. Instead — simple, yet with crystal clear touch"
(Westdeutsche Zeitung, June 2017)
"…one of the most formidable 20th-century works: Messiaen's mystical, ecstatic, 75-minute ​"Turangalila-symphonie." The superb pianist Jean-Yves Thibaudet played the daunting piano part commandingly."
(New York Times, October 2016)
"Jean-Yves Thibaudet played the extensive piano part with extraordinary dexterity and riveting forcefulness, as well as with enthusiasm and captivating wit."
(Classical Source, October 2016)
"Thibaudet played the jazzy, mercurial G Major Piano Concerto of Ravel…proving again the brilliance of his technique and his stylistic mastery of this repertoire. The piano, technically a percussion instrument, has seldom sounded less percussive. It's hard to imagine this music emerging with more loving finesse and more exquisite detail."
(The Seattle Times, June 2016)
"the prodigious Jean-Yves Thibaudet … was spectacular, lending French panache to the proceedings in an account that was both technically formidable and charged with energy and passion"
(Santa Barbara Independent, March 2016)
"Thibaudet returned for an impeccable rendition of Beethoven's Piano Concerto no. 5 in E flat major … In his natural flair and joyful engagement, Thibaudet appeared to play with pure spontaneity. Something wondrous occurred in the Adagio un poco mosso… a highlight of the evening. With the swelling of the strings, Beethoven's resonating theme emerged. Then Thibaudet emerged, his notes transparent like sparkling stars on a cloudless night."
(Bachtrack, January 2016)
"…a scintillating Age of Anxiety…has the poetic Jean-Yves Thibaudet as protagonist…Never be deceived by his flamboyance. He is the most soulful of players."
(Gramophone, March 2017)
"The piano score was rendered with flair by Jean-Yves Thibaudet, who brought an energetic touch to the rollicking sections and a poetic limpidity to the moments of gossamer filigree."
(The New York Times, August 2015)
(The Boston Globe, August 2015)
"He's a master colorist and a great communicator, able to reduce a large concert hall to an intimate chamber of intent listeners."
(The Seattle Times, September 2015)
"The performance was so exuberant and inspired it was impossible not to be swept up in the work."
(The New York Times, February 2015)