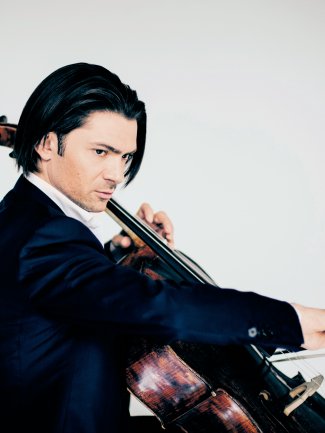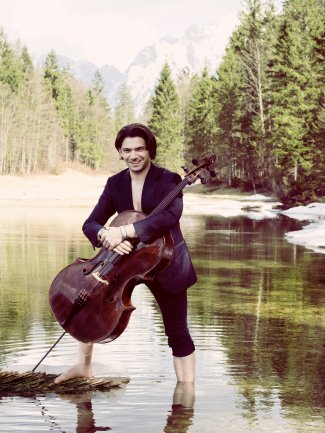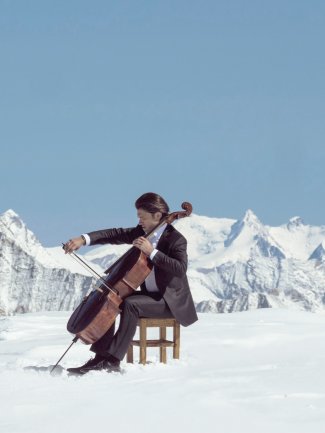 "It's the rare performer who can bring such ease and refinement to this music, while still giving everything he plays a sense of dramatic urgency."

(San Francisco Chronicle)
Gautier Capuçon is a true 21st century ambassador for the cello. Performing each season with many of the world's foremost conductors and instrumentalists, he is also founder and leader of the ​'Classe d'Excellence de Violoncelle' at the Fondation Louis Vuitton in Paris – based in the stunning new Auditorium designed by Frank Gehry. He is acclaimed internationally for his deeply expressive musicianship and exuberant virtuosity, as well as for the glorious sonority of his 1701 Matteo Goffriller cello.
During 2017/18 Capuçon will appear as soloist in a number of orchestral tours across Europe, the US and in Asia. In Europe he will tour with Orchestre de Chambre de Paris, Wiener Symphoniker (Philippe Jordan), and the Gustav Mahler Jugendorchester. In the US he will tour with the Royal Philharmonic Orchestra (Charles Dutoit) and the National Center for Performing Arts; and in Asia with hr-Sinfonieorchester (Andres Orozco-Estrada) and as part of the Verbier Festival with Gabor Takacz. Other concerto highlights include return performances with Gewandhausorchester Leipzig (Herbert Blomstedt), Wiener Philharmoniker (Semyon Bychkov), Orchestre de Paris (Yu Long), San Francisco Symphony Orchestra (Stephen Deneve), City of Birmingham Symphony Orchestra (Mirga Graþinytë-Tyla) and London Philharmonia (Paavo Jäarvi).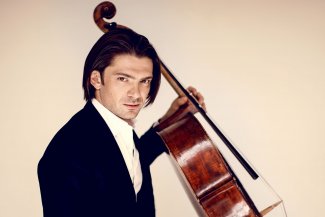 Show More

In recent seasons Capuçon has appeared with, among others the Berliner Philharmoniker, Royal Concertgebouw Orchestra, Chicago Symphony Orchestra, Los Angeles Philharmonic Tonhalle-Orchester Zürich, New York Philharmonic, NHK Symphony and Sydney Symphony Orchestra, as well as with all of the major orchestras across France.

A regular recital and chamber musician, Capuçon appears annually in the major halls and festivals worldwide. Highlights this season include a return to Carnegie Hall (with Daniil Trifonov), an extensive international recital tour with duo partner Jérôme Ducros, supporting the international release of the album ​'Intuition' featuring the same repertoire, and performances at Verbier Festival with: Lisa Batiashvili, Christoph Eschenbach, Janine Jansen, Leonidas Kavakos, Yuja Wang and Tabea Zimmermann. Other artists with whom Capuçon regularly performs include Nicholas Angelich, Martha Argerich, Daniel Barenboim, Frank Braley, Renaud Capuçon, Katia and Marielle Labèque, Menahem Pressler, Jean-Yves Thibaudet, and the Artemis and Ébène quartets.

A multi-ECHO Klassik award winner, Capuçon records exclusively for Erato (Warner Classics) and his most recent releases include Beethoven Sonatas with Frank Braley, Shostakovich's Cello Concertos with the Mariinsky Orchestra and Valery Gergiev; and Schubert's String Quintet with Quatuor Ébène.
Gallery
"It is a musically rich journey…we experience jaw-dropping virtuosity in Popper's Elfentanz … emotionally convincing outpourings in Dvořák's Leave Me Alone … Along with Elgar's Salut d'amour there is a profundity that has to be heard to be appreciated in Casals' Song of the Birds. Capuçon manages to combine a beautiful cello sound from his 1701 Goffriller that comes as close to the human voice as imaginable with a subtlety of expression and refined, stylish playing. The recording is slick, professional and immaculately balanced."
(The Strad, April 2018)
"That Capuçon is among the greatest of cellists was announced by the passionate projection of his amazing sound from the start…Capuçon is an exceptional chamber musician too, so it was hardly surprising to find him fine-tuned to his orchestral colleagues."
(The Arts Desk, February 2018)
"Gautier Capuçon performed Dvořáks Cello Concerto with the noblest tone and brilliant phrasing…"
(Kölner Stadt-Anzeiger, June 2017)
"…the First Cello Concerto (Shostakovich) might be anti-heroic, it nevertheless calls for heroism from a soloist. Gautier Capucon delivered it in spades, in a performance of fierce concentration and taut virtuosity. His broad tonal palette was on display right from the start and ran the whole gamut"
(Bachtrack, May 2017)
"In a concert of extraordinary sophistication, dynamic daring and supple phrasing, it was the purity of Gautier Capuçon's cello that stilled the hall … Capuçon played with grave sweetness, intensifying his tone in almost imperceptible increments. The Barbican audience has seldom been so quiet."
(The Times, March 2017)
"It's the rare performer who can bring such ease and refinement to this music, while still giving everything he plays a sense of dramatic urgency."
(San Francisco Chronicle)