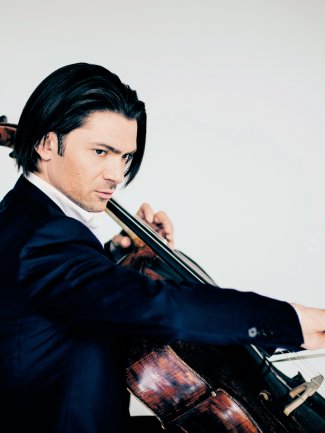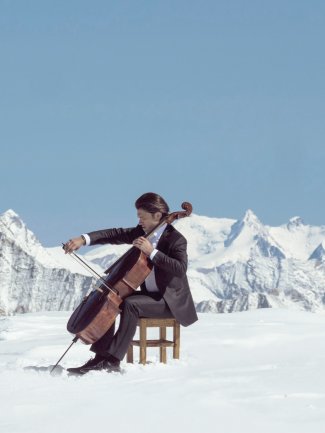 ©
Photo: Sébastien Méténier Fournet- FayardTélé Verbier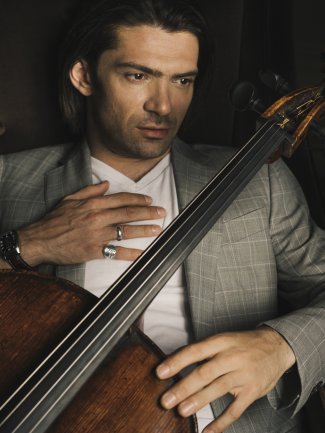 ©
Photo: Ann Street Studio
"It's the rare performer who can bring such ease and refinement to this music, while still giving everything he plays a sense of dramatic urgency."

(San Francisco Chronicle)
Gautier Capuçon is a true 21st century ambassador for the cello. Performing internationally with many of the world's foremost conductors and instrumentalists, he is also founder and leader of the ​'Classe d'Excellence de Violoncelle' at the Fondation Louis Vuitton in Paris. A multiple award winner, he is acclaimed for his expressive musicianship, exuberant virtuosity, and for the deep sonority of his 1701 Matteo Goffriller cello ​"L'Ambassadeur".
Committed to exploring and expanding the cello repertoire, Capuçon performs an extensive array of works each season and regularly premieres new commissions. His current projects include performing the world premiere of Tabachnik's cello concerto ​"Summer" and collaborations with Danny Elfman, Thierry Escaich.
In the 2019/20 season Capuçon appears with, amongst others, the philharmonic orchestras of Los Angeles/​Philippe Jordan, Czech Republic/​Semyon Bychkov, and Rotterdam/​Valery Gergiev; the symphony orchestras of St. Louis/​Stephane Deneve, Singapore/​Vladimir Ashkenazy, and Bavarian Radio/​Gianandrea Noseda; and hr-Sinfonieorchester/Alain Altingolu. He tours Europe and the USA with Leipzig Gewandhausorchester/​Andris Nelsons and San Francisco Symphony/​Michael Tilson Thomas, and is Artist-in-Residence at Lugano Musica.
As a chamber musician, this season he performs on tour with Yuja Wang in venues such as Elbphilharmonie Hamburg, Vienna Konzerthaus, Barbican Centre London, and Philharmonie Paris, as well as with Renaud Capuçon, Frank Braley, Jérôme Ducros, and Leonidas Kavakos. Other regular recital partners include Nicholas Angelich, Martha Argerich, Daniel Barenboim, Lisa Batiashvili, Jean-Yves Thibaudet and the Artemis and Ébène quartets.
Recording exclusively for Erato (Warner Classics), Capuçon has won multiple awards and holds an extensive discography. His latest album of Schumann works was recorded live with Martha Argerich, Renaud Capuçon and the Chamber Orchestra of Europe/​Bernard Haitink. Capuçon's next album, to be released in December 2019, was recorded with Yuja Wang and features sonatas by Chopin and Franck. Earlier recordings include concertos by Shostakovich (Mariinsky Orchestra/​Valery Gergiev) and Saint-Saëns (Orchestre Philharmonique de Radio France/​Lionel Bringuier); the complete Beethoven Sonatas with Frank Braley; Schubert's String Quintet with the Ébène Quartet; and Intuition, an album of encores recorded with Paris Chamber Orchestra/​Douglas Boyd and Jérôme Ducros.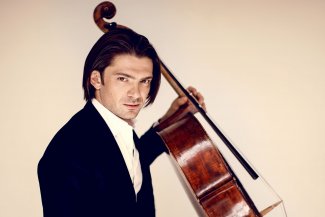 Show More

Capuçon has been featured on DVD in live performances with the Berliner Philharmoniker/​Gustavo Dudamel (Haydn Cello Concerto No.1) and with Lisa Batiashvili, Sächsische Staatskapelle Dresden and Christian Thielemann (Brahm's Concerto for Violin and Cello). A household name in his native France, he also appears on screen and online in shows such as Prodiges, Now Hear This, and The Artist Academy, and from Autumn 2019 will be a guest presenter on Radio Classique.

Born in Chambéry, Capuçon began playing the cello at the age of five. He studied at the Conservatoire National Supérieur in Paris with Philippe Muller and Annie Cochet-Zakine, and later with Heinrich Schiff in Vienna. Now, he performs with world leading orchestras, works with conductors such as Lionel Bringuier, Gustavo Dudamel, Charles Dutoit, Christoph Eschenbach, Andrés Orozco-Estrada, and Yannick Nézet-Séguin; and collaborates with contemporary composers including Lera Auerbach, Karol Beffa, Esteban

Benzecry, Nicola Campogrande, Qigang Chen, Bryce Dessner, Jérôme Ducros, Henry Dutilleux, Thierry Escaich, Philippe Manoury, Bruno Mantovani, Krzysztof Penderecki, Wolfgang Rihm, and Jörg Widmann
Gallery
"Gautier Capuçon provides the best of both worlds, creating a profound sense of a lone figure lost in his thoughts during the first two movements, before suggesting an emotional rejuvenation in the finale…"
(BBC Music Magazine, April 2019)
"Cellist Gautier Capuçon brought his stunningly beautiful tone to ​"Rococo" Variations, adding what sounded like new glory to every phrase."
(LA Times, December 2018)
"Variations on a Rococo Theme were handled with similar sensitivity, Capuçon delivering the variations with an easy, singing elegance when wrapped in winds, and hinting at untapped strength in his growling low register. He shimmied up and down the instrument with sinuous grace, his lyrical moments infused with warmth and his high register crystalline and precise"
(Limelight Magazine, September 2018)
"Debussy's Cello Sonata took on an array of tonal shades, with Capuçon attuned equally to the work's narrative thread and witty caprice"
(The Strad, June 2018)
"It is a musically rich journey…we experience jaw-dropping virtuosity in Popper's Elfentanz … emotionally convincing outpourings in Dvořák's Leave Me Alone … Along with Elgar's Salut d'amour there is a profundity that has to be heard to be appreciated in Casals' Song of the Birds. Capuçon manages to combine a beautiful cello sound from his 1701 Goffriller that comes as close to the human voice as imaginable with a subtlety of expression and refined, stylish playing. The recording is slick, professional and immaculately balanced."
(The Strad, April 2018)
"That Capuçon is among the greatest of cellists was announced by the passionate projection of his amazing sound from the start…Capuçon is an exceptional chamber musician too, so it was hardly surprising to find him fine-tuned to his orchestral colleagues."
(The Arts Desk, February 2018)
"Gautier Capuçon performed Dvořáks Cello Concerto with the noblest tone and brilliant phrasing…"
(Kölner Stadt-Anzeiger, June 2017)
"…the First Cello Concerto (Shostakovich) might be anti-heroic, it nevertheless calls for heroism from a soloist. Gautier Capucon delivered it in spades, in a performance of fierce concentration and taut virtuosity. His broad tonal palette was on display right from the start and ran the whole gamut"
(Bachtrack, May 2017)
"In a concert of extraordinary sophistication, dynamic daring and supple phrasing, it was the purity of Gautier Capuçon's cello that stilled the hall … Capuçon played with grave sweetness, intensifying his tone in almost imperceptible increments. The Barbican audience has seldom been so quiet."
(The Times, March 2017)
"It's the rare performer who can bring such ease and refinement to this music, while still giving everything he plays a sense of dramatic urgency."
(San Francisco Chronicle)