Jean-Yves Thibaudet tours with Gustav Mahler Youth Orchestra
18/8/2017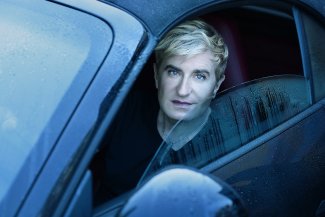 Jean-Yves Thibaudet returns to the Gustav Mahler Youth Orchestra after his first guest appearance in 2013. On this occasion, he collaborates with Ingo Metzmacher for the first time and performs Messiaen´s Turangalîla Symphony and Gershwin´s Piano Concerto in F. Thibaudet has already recorded both works on CD, garnering great acclaim and reviews internationally.
He starts off the tour in Bolzano, performing the Gershwin on 24 August, and also performs this work in Salzburg (25) at the Salzburg Festival, Amsterdam (29) at the Concertgebouw, Berlin (31) at the Konzerthaus, Milan (3 September) and Torino (4) as the opening concerts of the MiTo Festival, Pordenone (6), Verona (8), Bonn (9) at the Beethovenfest Bonn, finishing the extensive run of concerts in Prague (11) at the Dvořák Festival.
In between, Thibaudet also performs the Messiaen in Bolzano, on 27 August, Hamburg (30), at the Elbphilharmonie, Dresden (2 September) and Pordenone (7).
Teodora Masi (maternity leave)