Jean-Yves Thibaudet takes part in four major

US

music festivals
7/7/2017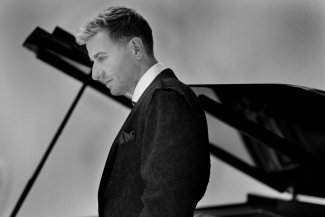 Throughout the month of July Jean-Yves Thibaudet performs at four major US music festivals and at the Hollywood Bowl.
Thibaudet begins his festival tour at Shippensburg Symphony Festival with Robert Trevino and the Shippensburg Festival Symphony Orchestra (14 July), performing Liszt's Piano Concerto No.2. Next, he performs with long-term collaborators the Boston Symphony Orchestra as part of their Tanglewood Festival, performing Bernstein's Age of Anxiety with Gustavo Gimeno (21 July). A further two performances of Liszt's Piano Concerto No.2 then follow – the first at Aspen Music Festival with Andrey Boreyko and the Aspen Festival Orchestra (23 July), and the second at Caramoor Music Festival with Pablo Heras-Casado and the Orchestra of St. Luke's as part of the Summer Season Finale (30 July).
In addition to his festival appearances, Jean-Yves will also perform Liszt's Piano Concerto No.2 with the Los Angeles Philharmonic and Rafael Payare at the Hollywood Bowl (27 July).
Teodora Masi (maternity leave)