Jean-Yves Thibaudet tours Asia
1/12/2017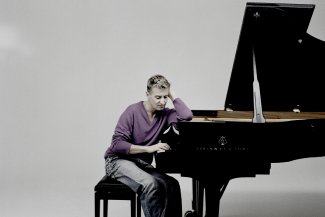 Jean-Yves Thibaudet performs 5 concerts over 10 days in Japan, China and Hong Kong.
Thibaudet begins the tour with the NHK Symphony Orchestra, Tokyo under the baton of Charles Dutoit, performing Saint-Saëns Piano Concerto No.5 (08 and 09 December). Next, he performs Chen's Er Huang, and Gershwin's I got Rhythm with Yu Long and the Hong Kong Philharmonic (15 and 16 December), before rounding off the tour with a third and final performance of Saint-Saëns' Piano Concerto No.5 with John Nelson and Hangzhou Philharmonic Orchestra (17 Dec).
Prior to his Asia appearances, Thibaudet performed Saint-Saëns Piano Concerto No.5 in Europe with the Orchestra dell'Accademia Nazionale di Santa Cecilia and Stéphane Denève (24, 25 and 26 Nov).
Teodora Masi (maternity leave)