Jean-Yves Thibaudet is the first-ever Artist-in-Residence with the Boston Symphony Orchestra
2/2/2018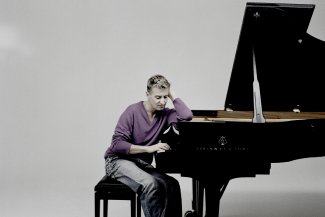 Jean-Yves Thibaudet is the first ever Artist-in-Residence with the Boston Symphony Orchestra – a position that will see him perform 11 concerts across 3 months.
In February, he will perform Bach's triple concerto with Thomas Adès and Kirill Gerstein, conducted by Andris Nelsons (08, 09, 10 Feb 2018) and Ravel's Piano Concerto for the Left Hand conducted by Jacques Lacombe (15, 16, 17 Feb 2018). As Resident he will also appear in a programme of chamber music with musicians from the Boston Symphony Orchestra, performing Haydn's Piano Trio in G for flute, cello and piano, and Dvořák's Piano Quintet No.2 in A for piano and strings (11 Mar). He closes his residency with performances of Bernstein's Age of Anxiety — in celebration of the centenary year – with Andris Nelsons in Boston (22, 23, 24 Mar) and in Carnegie Hall, New York (11 Apr).
As part of the Bernstein Centenary year, Thibaudet has performed the Age of Anxiety with Atlanta Symphony, San Francisco Symphony, and Washington's National Symphony Orchestra this season, and goes on to perform it this spring at the Houston Symphony, the China Philharmonic, and The Philadelphia Orchestra at home and on tour in Germany, Austria, and Israel.
Teodora Masi
Associate Director, Artist Management