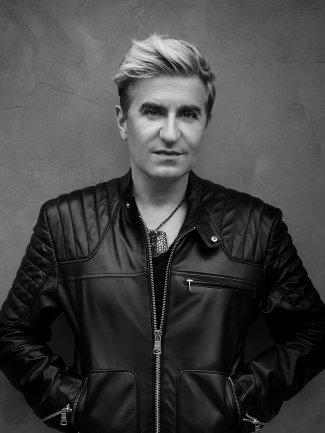 Jean-Yves Thibaudet performs world premiere of Zigman piano concerto
11/10/2019
Jean-Yves Thibaudet performs the world premiere of Tango Manos, a tango piano concerto written specifically for him by composer Aaron Zigman and co-commissioned by the Beijing Music Festival, Radio France, and San Francisco Symphony Orchestra.
Thibaudet performs the world premiere at the Beijing Music Festival with the China Philharmonic and Huang Yi on 14 October. The concert has been chosen as an official commemoration to the 70th anniversary of the founding of the People's Republic of China and will take place at Jingshan Park in front of the Forbidden City. The concert will also be broadcast live in China on Tencent.
Thibaudet will then perform the piece in Paris with Orchestre Philharmonique de Radio France and Mikko Frank on 20 and 21 December and with San Francisco Orchestra and Fabien Gabel on 14, 15 and 16 February 2020.
Speaking of the piece, Thibaudet says: ​"Long Yu had the idea to do a Tango concerto together and asked me to look at who could write that for us. He was very serious about it, and I was excited by the idea. I have always admired the music of Argentina, and pianist Horacio Salgán in particular, who was a great friend and with whom I always wished to collaborate. And then one day I was speaking with Aaron Zigman and I realized that he was very much into the Tango and South American music as well. It was one of his specialties, which I didn't know! So I asked him to write a teaser, a few minutes or so, and send it to me and Long Yu, who immediately loved it. And that was it, we commissioned it."
Charlie-Rose Blockley (Maternity leave)