Jean-Yves Thibaudet performs solo works on Wakefield film soundtrack
30/6/2017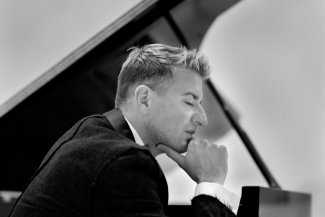 Pianist Jean-Yves Thibaudet features as a soloist on the motion picture soundtrack for Wakefield, a film adaptation of E.L. Doctorow's short story starring Bryan Cranston and Jennifer Garner (UK release date 28 July 2017).
The soundtrack, released on Decca Records, features original works by Aaron Zigman, who composed the music for The Notebook. Zigman composed these works specifically for Jean-Yves, to be recorded alongside his performances of Schubert's Impromptu No.3 Andante and Chopin's Nocturne Op. 9 No.2 Andante.
Commenting on the soundtrack, Jean-Yves Thibaudet said: ​"The music goes perfectly with the movie, complete with desperate and terrifying moments."
As an advocate for film music, Thibaudet has also appeared as soloist in Dario Marianelli's award-winning scores for the films Atonement (which won an Oscar for Best Original Music Score) and Pride and Prejudice, as well as recording Alexandre Desplat's soundtrack for the 2012 film Extremely Loud & Incredibly Close.
Teodora Masi
Associate Director, Artist Management
Charlie-Rose Blockley
Manager, Composers & Artists