Jean-Yves Thibaudet begins residency at Wiener Symphoniker
7/4/2017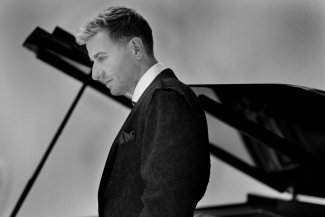 Jean-Yves Thibaudet performs his first concerts as Artist-in-Residence with the Wiener Symphoniker in the Konzerthaus Vienna.
For his first appearance as Artist-in-Residence, Thibaudet performs Gershwin's Piano Concerto in F major under the baton of Chief Conductor Philippe Jordan (15 and 16 April) as part of the Wiener Symphoniker's annual ​'Frühling in Wien' Easter concert. The concert will also be broadcast on TV by ORF at a later date.
Later in the season, he will lead a chamber music evening with musicians from the orchestra (18 June), performing Debussy's Sonata for Violin and Piano, Ravel's Piano Trio (A minor), and Schumann's Piano Quintet (E‑flat major).
To close his residency, Thibaudet will join Anja Kampe, Daniela Sindram, Burkhard Fritz, René Pape and the Singverein der Gesellschaft der Musikfreunde for performances of Beethoven's Chorfantasie under the baton of Philippe Jordan in the Musikverien (21 and 22 June).
Teodora Masi
Associate Director, Artist Management