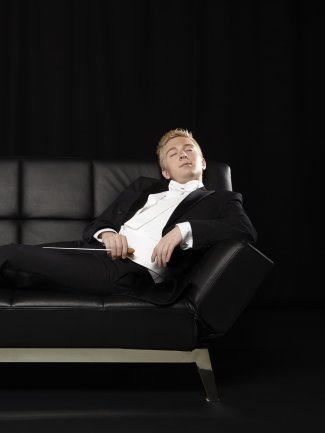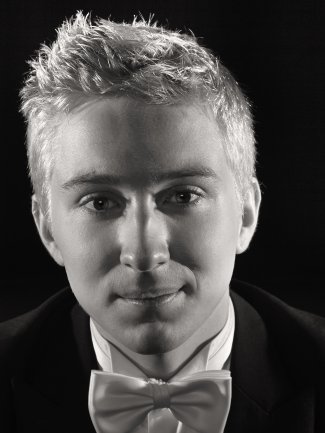 "Patrick Hahn's conducting is a pleasure as he shows passion, euphoria & a precision that suited the works grandeur"

(Tiroler Tageszeitung, April 2017)
Conductor, composer and pianist Patrick Hahn was born in 1995 in Graz, Austria and has already established himself as one of the most promising artists of his generation. Patrick's international presence has grown exponentially in recent seasons in both the concert hall and opera house, with important engagements including dates with the Münchner Philharmoniker, Luzerner Sinfonieorchester, Wiener Symphoniker and Bayerische Staatsoper.
In the 2019/20 season, Hahn returns to the Elbphilharmonie for his second collaboration with the Hamburger Symphoniker. In the autumn he makes his Korean debut at the Suncheon Festival with Camerata Royal Concertgebouw Orchestra, followed by his first appearance with the Chor des Bayerischen Rundfunks in a choral programme that will include the world première of a new piece composed by him, commissioned by the Bavarian Radio. Other engagements include his return to NDR Radiophilharmonie, Dresdner Philharmonie, Gürzenich-Orchester Köln and Orchestre de l'Opéra de Rouen Normandie, as well as debuts with the Ulster Orchestra, Münchener Kammerorchester, Düsseldorfer Symphoniker and Klangforum Wien.
Hahn is notably building his presence on the operatic pit. He has conducted for two consecutive seasons a production of an opera by Gordon Kampe at the Bayerische Staatsoper, and most recently assisted Kirill Petrenko in the company's newest production of Salome. The collaboration with Petrenko continues in the coming season, with Hahn assisting him in Bayerische Staatsoper's new production of Die Tote Stadt in autumn and at the Festspielhaus Baden-Baden in their spring production of Fidelio with Berliner Philharmoniker. The major operatic highlight in summer 2020 will be Patrick's conducting debut at Salzburger Festspiele, in a production of a new family opera commissioned by the Festival.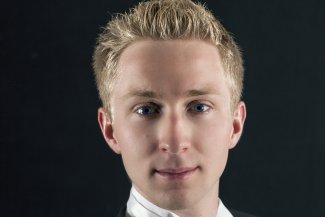 See more

Highlights from the 2018/19 season include his debut at the Elbphilharmonie with the Hamburger Symphoniker, the Münchner Rundfunkorchester, Gürzenich-Orchester Köln, Dresdner Philharmonie, Tonkünstler-Orchester, Wiener Symphoniker and Camerata Salzburg. At Festspiele Erl he conducted a staged production of Rossini's L'occasione fa il ladro, receiving enthusiastic reviews. The season finished with Hahn making his Japanese debut on a national tour with Orchestra Ensemble Kanazawa.

Aside from his work in classical music, Hahn has a keen interest in both cabaret-songs, by the Austrian satirist and composer Georg Kreisler, as well as in jazz music, having received awards as a pianist at jazz festivals such as Chicago and the ​'Outstanding Soloist Award' from the University of Wisconsin-La Crosse as the best jazz pianist of the 37th Annual Jazz Festival.

Hahn was a Conducting Fellow at both the 2016 Aspen Music Festival and the Tanglewood Music Center 2017. He studied piano with Maria Zgubic and orchestral conducting with Martin Sieghart, Wolfgang Bozic and Johannes Prinz at the University of Music and Performing Arts Graz, Austria.
"Hahn was able to rely on the excellent musicians of the Camerata Salzburg. Everything worked successfully, from the soloistic to the ensemble performance. Smallest gestures were enough — ensemble and conductor understood each other perfectly. Together they intensified the music, dancing, stirring and rebelliousness — an enthralling interpretation that made Bartók's Divertimento the central work of the evening."
(Wolfgang Otter, Tiroler Tageszeitung, July 2019)
"The young director Patrick Hahn has a fantastic comic verve and manages to get particular sounds from the musicians: Rossini's famous patterns and crescendos are transformed into rumbles, races, sighs and threats… Patrick Hahn not only guides the Tiroler Festspiele orchestra with grace, precision and a great sense of humour, but accompanies the recitatives from the harpsichord in the same style as in Rossini's time."
(L'Ape Musicale, January 2019)
"The most surprising debut, however, was that of the very young conductor Patrick Hahn (born 1995), who, with the orchestra of the Tiroler Festspiele, performed a thrilling Rossini packed with glittering ensembles and soulful melodies: Hahn's naturalness, paired with artistic solemnity, elevated the simple farce ​"L'occasione fa il ladro" (Opportunity Makes the Thief) almost right next to Rossini's main works."
(Neue Musik Zeitung, NMZ , January 2019)
"The orchestra plays precisely […] in the lively tempo of the outstandingly good conductor Patrick Hahn, who does his job so well and directs the overall event so cleanly that one actually would like to see him occupied more often at the festival. Not only he holds everything together in a wonderful way, but also accompanies the recitatives in a highly eloquent and witty way."
(Marfa, December 2018)
"To observe Patrick Hahn's conducting is a pleasure as he shows passion and euphoria and a precision that suited the works grandeur. In the first three movements Hahn is able to carve out a mixture of ceremonial song of praise and sensitive melancholy through his sensitive conducting. The meaning of the Lobgesang was wonderfully developed from the orchestra and the Chorakademie der Tiroler Festspiele up to the fulminant final chorus."
(Tiroler Tageszeitung, April 2017)