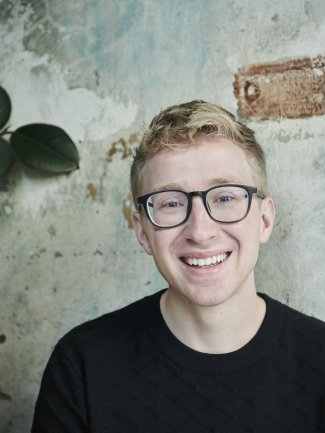 PATRICK

HAHN

COMMENCES

PRINCIPAL

GUEST

CONDUCTOR

TENURES

WITH

MÜNCHNER

RUNDFUNKORCHESTER

&

BORUSAN

İSTANBUL

PHILHARMONIC

ORCHESTRA
10/10/2021
This month Patrick Hahn opens the 2021/22 season under his new title of Principal Guest Conductor of the Münchner Rundfunkorchester and Borusan İstanbul Philharmonic Orchestra (BIPO) with concerts in Munich and Istanbul respectively.
On 10 October at Munich's Prinzregententheater, Hahn commences his new role with the presentation of a daring work by Viktor Ullmann — his chamber opera Kaiser von Atlantis. Written during World War II, the piece was prohibited from being performed and the composer was later deported to Auschwitz. Having had its overdue premiere in 1975, the work is characterized by echoes of jazz and the popular music of the 1920s, meaningful quotations and compelling instrumentation. The performance can be streamed on Münchner Rundfunkorchester​'s official website.
Subsequently, Hahn makes his way to Istanbul to open the season there as the new Principal Guest Conductor of BIPO. Along with renowned pianist Alice Sara Ott, they present Ravel's Piano Concerto for the Left Hand and Mahler's Symphony no.1 in D Major, ​"Titan" on 14 October at Turkcell Stage.