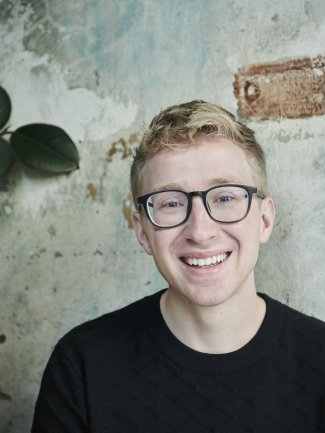 Patrick Hahn conducts the Musikverein's Benefit Concert for Ukraine
21/3/2022
On 22 March, Patrick Hahn conducts the Musikverein's Benefit Concert for Ukraine joining Gidon Kremer, Kirill Gerstein and singers Matthias Samuil, Christiane Karg, Lena Belkina, Michael Schade and Luca Pisaroni. The orchestra for this concert is made up of musicians from the Concentus Musicus Wien, Orchester Wiener Akademie, ORF RSO Wien, Tonkünstler-Orchester Niederösterreich and Wiener Symphoniker as well as choir Singverein der Gesellschaft der Musikfreunde in Wien.
The income from the ticket sales will go to the aid organisation Nachbar in Not (Neighbours in Need).
Programme:
Werbyzkyj: National Anthem
Mieczyslaw Weinberg: Konzert für Violine und Orchester g‑Moll, op. 67 — 3. Satz (Adagio)
Igor Loboda: Requiem for Ukraine (violin solo)
Felix Mendelssohn Bartholdy: Verleih uns Frieden gnädiglich
Frédéric Chopin: Scherzo für Klavier b‑Moll, op. 31, Polonaise für Klavier As-Dur, op. 53 (piano solo)
Valentin Silvestrov: Silent Songs (Mezzo + piano)
Felix Mendelssohn Bartholdy: Ich harret des Herrn. Duett aus der Symphonie Nr. 2 B‑Dur, op. 52, ​"Lobgesang"
Ludwig van Beethoven: Symphonie Nr. 9 d‑Moll, op. 125 — 4. Satz.
The concert will be recorded for TV (ORF III).