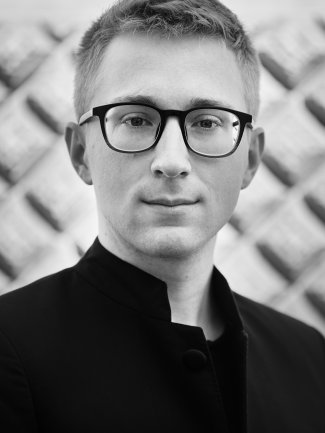 ©
Photo: Gerhard Donauer | C&G Pictures
PATRICK

HAHN

AUTUMN

2020

HIGHLIGHTS
17/9/2020
Patrick Hahn returns to be podium this season for a series of engagements in Istanbul, Munich and his hometown Graz.
On 19 August he makes his Turkish debut with the Borusan Philharmonic Ocrhestra as part of the Istanbul Music Festival. The programme includes Schubert's Symphony No.5 and Mozart's Piano Concerto No.23 with Víkingur Ólafsson as soloist, in their first collaboration.
In September, Hahn returns to the Münchner Rundfunkorchester for their second collaboration in a programme with works by Korngold, Glass and Bernard Herrmann. The concert, titled Cinema for the Ears, will be broadcast on radio BR-KLASSIK on 20 September 19:05.
On 17 October, Patrick Hahn will join forces with Klangforum Wien for the special project ​'Happiness/​Seriousness', an event that forms part of Graz Kulturjahr 2020 and explores new compositions by female composers, paired with animated films by female filmmakers.