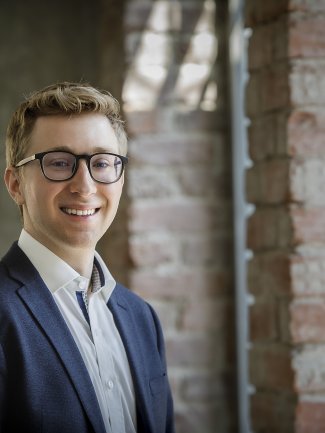 PATRICK

HAHN

RETURNS

TO

MUNICH

PHILHARMONIC
4/6/2021
Patrick Hahn this month makes his return to the Munich Philharmonic to guest-conduct a special concert which will be streamed on the orchestra's website on 12 June (19:00 CET), available for catch-up until 17 June (24:00 CET).
Hahn joins forces with the Orchestra's own musicians as soloists in Mozart's Sinfonia Concertante for Four Winds in E‑flat major, followed by Charles Ives' Symphony No. 2. Ives' symphony was chosen by Patrick Hahn for this concert along with Mozart's charming concerto as an appreciation towards the work of a composer who deserves wider recognition.
The engagement follows important highlights in Hahn's 2020/21 season, with most recent being his appointment as Principal Guest Conductor and Artistic Advisor of the Borusan İstanbul Philharmonic Orchestra.