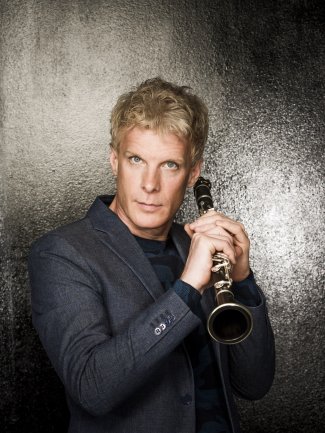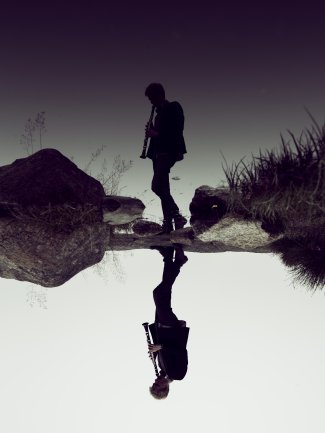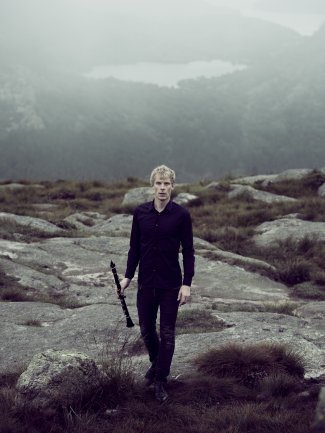 Martin Fröst
Clarinet / Conductor
"Until you've heard Martin Fröst, you really haven't heard the clarinet."

(The Times)
Chief Conductor: Swedish Chamber Orchestra
Clarinettist, conductor and Sony Classical recording artist, Martin Fröst is known for pushing musical boundaries and has been described by the New York Times as having ​"a virtuosity and a musicianship unsurpassed by any clarinettist — perhaps any instrumentalist — in my memory". Widely recognised as an artist who constantly seeks new ways to challenge and reshape the classical music arena, his repertoire encompasses mainstream clarinet works, as well as a number of contemporary pieces that he has personally championed. Winner of the 2014 Léonie Sonning Music Prize, one of the world's highest musical honours, Fröst was the first clarinettist to be given the award and joined a prestigious list of previous recipients including Igor Stravinsky and Sir Simon Rattle. He will be Artist in Residence with the Royal Concertgebouworkest in the 22/23 season, the first ever wind player to be given that honour. His latest album for Sony Classical Night Passages is being released on the 22 April 2022. With acclaimed pianist Roland Pöntinen and legendary bassist Sébastien Dubé, it charts a nocturnal journey through the playful and the profound, reimagining favourites from the Baroque, while touching on jazz and folk music.
As a soloist, Fröst has performed with some of the world's greatest orchestras, including the Royal Concertgebouw Orchestra, the New York and Los Angeles Philharmonic Orchestras, Leipzig Gewandhaus Orchestra, Munich Philharmonic, Philharmonia Orchestra and NDR Elbphilharmonie Orchestra. He regularly collaborates with prominent international artists, including Yuja Wang, Janine Jansen, Leif Ove Andsnes, Roland Pöntinen and Antoine Tamestit, as well as performs in international events such as Verbier Festival in Switzerland and Mostly Mozart in New York. Fröst has appeared in some of the world's most important concert venues, including Carnegie Hall, the Concertgebouw Amsterdam and Konzerthaus Berlin and he has toured in Europe, Asia, North America and Australia.
In recent years he has made successful conducting steps with the most important being his appointment as Chief Conductor of the Swedish Chamber Orchestra from the 2019/20 season. Together they have embarked on a music journey that explores Mozart's historic footprint in Europe through his travels. The project, set to be recorded by Sony Classical over a period of four years, is the orchestra's first comprehensive green tour initiative, making extensive use of rail travel across Europe.

Renowned for his multimedia performing projects in collaboration with the Royal Stockholm Philharmonic Orchestra, in recent years Fröst has presented Dollhouse, Genesis and most recently Retrotopia – his latest project to perform both as soloist and conductor in a musical journey that explores new repertoire and challenges the traditional conventions of the classical concert.

In 2021/22 Fröst focuses on his activities as Chief Conductor of the Swedish Chamber Orchestra, including concerts with international guest artists, recording projects and a tour of Central Europe in early 2022. Other highlights include a recital tour in Germany and Switzerland with Quatuor Ébène; his return to the NDR Elbphilharmonie Orchester; the UK and Norwegian premieres of Sally Beamish's Double Concerto for Violin and Clarinet – Distans – along with Janine Jansen, the London Symphony and Oslo Philharmonic Orchestras; the winter edition of Verbier Festival at Schloss Elmau and the much anticipated French premiere of Jesper Nordin's Emerging from Currents and Waves with Orchestre Philharmonique de Radio France. In Late spring 2022 Fröst unites forces once again with the Royal Stockholm Philharmonic Orchestra to add the latest piece to this sequence of multifaceted projects – Xodus.

A keen advocate of the importance of music education, in 2019 Fröst launched the Martin Fröst Foundation with the support of the world's largest manufacturer of wind instruments, Buffet Crampon. The purpose of the organisation is to provide resources that can improve and enable children's and young people's access to music education and instruments. The Foundation aims to join forces with non-profit organisations and various sponsors across the world, having already established presence in Kenya and Madagascar.

HarrisonParrott represents Martin Fröst for worldwide general management.
Gallery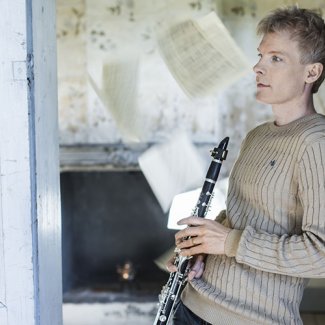 "Fröst retains his Peter Pan boyish looks, his phenomenal tone and his delight in dare-devil risk-taking. His velvet tone, plush even when whispered, was immediately established, and the range of his dynamic contrasts was truly astonishing… Fröst caught the bittersweet melancholy of the second movement Romanza acutely, while the Allegro con fuoco finale rattled along at electrifying speed."
(Mark Pullinger, Bachtrack, December 2019)
Martin Fröst's exceptionally rich reading of Brahms's Clarinet Quintet from 2014 (BIS records) is a performance that reminds the listener what chamber music is about… His velvety low pianissimo is something at which he excels. Fröst shines, but he does not dominate. And the vocal qualities in his playing are answered and enriched by the other four instruments. The excellent recording captures all this admirably, giving us the privileged impression that we're close enough to the musicians to be able to feel some of this togetherness for ourselves.
(BBC Magazine, editorial on Brahms' Clarinet Quintet best recording, May 2019)
"You would almost have though Mr. Frost was improvising the clarinet part from the impetuous freshness of his playing. The pensive, wistful slow movement, (as played here), seemed newly profound."
(New York Times, December 2018)
"Martin Frost is one of the finest exponents of his instrument in the world at present"
(Keith Bruce, Herald Scotland, March 2018)
"Fröst did not just perform the music, he became a reincarnation of the energetic restless laid-back Mozart… His playing was brilliantly executed with a purity and clarity that seemed to chart new dimensions for the work. Every section was well judged, every quiet moment, every fortissimo was given an emotional charge as he wove his playing into the fabric of the orchestral music."
(National Business Review, April 2017)
"Martin Fröst's performance of it reached similar heights. In terms of tone quality, dexterity and sheer virtuosity, Fröst does stuff with a clarinet that mere mortals should not be able to do."
(Stuff, The Press, April 2017)
"If the Copland displayed Fröst's virtuosic skills in a jazz-inflected context, then the Bartók and traditional Klezmer Dances turned up the heat to boiling point as a dazzling array of sounds and extended techniques were hurled across the auditorium. … a truly joyous evening of music-making."
(Bachtrack, February 2017)
"The program featured the charismatic Swedish clarinettist Martin Frost in a fleet, brilliant account of Mozart's Clarinet Concerto. […] he instinctively moved with choreographic grace that complemented his expressive playing. As an encore he electrified the audience with a dazzling, wailing performance of a klezmer dance by his brother, Goran Frost."
(New York Times, August 2016)
" ​'Roots' is already his second large-format special program …At the live premiere in the Art Nouveau-Stockholm Concert Hall, where the Nobel Prizes are awarded, the sold out hall was raving. (And they were there) to experience this tall blonde clarinet soloist as an entertainer who was intelligent, clever, charming and also very, very good on his instrument."
(Manuel Brug, Die Welt, February 2016)
"His concept album ​"Roots" (allegedly part of a larger ​"Genesis" project) connects Telemann to Hildegard von Bingen and goes directly to Göran Fröst (brother of the soloist). From Bartók it goes seamlessly into the Spaniard de Falla and from there to a Swedish folk … In short, courageous, curious and beautiful. And courage should — especially in this day and age, in the specialized classical landscape — be rewarded!"
(Kai Luerhrs Kaiser, Kulturradio, February 2016)
"He boldly and effortlessly breaks through both genre and temporal boundaries with fun … The compilation is like a house in which one strolls from room to room, looking at different facets and marvelling. The architect of this house has hereby created a true work of art. It resounds with Martin Fröst's usual clarinet brilliance."
(Crescendo, February 2016)
"The Swedish clarinettist Martin Fröst is always on the look out, always alert. On his new album ​"Roots", he travels from the earliest classical roots to contemporary music … With Fröst it works perfectly — and live even better — because he is roaringly good on his instrument. Each piece drips with quality from a Klezmer arrangement by his brother Göran, folk dances by Bartok to a traditional Swedish folksong. While playing Fröst conducts the Royal Stockholm Philharmonic Orchestra. His tone curls smoothly to the musical core of each of the pieces."
(Trouw, January 2016)
"This all served to highlight the marvel that is Mozart's clarinet concerto, which the outstanding Martin Fröst played with irresistible character on a modern version of the basset clarinet for which Mozart wrote. Fröst's legato in the adagio was particularly fine, while the wit and dexterity of his phrasing in the rondo made it feel as if Papageno was somehow on the platform. Interplay between soloist and a much reduced orchestra was exceptional. Here, finally, were hidden, and not so hidden, depths."
(The Guardian, October 2015)
"Musicians queue up to work with clarinettist Martin Fröst, even if it could be pointed out that it does them few favours: his extraordinarily pure tone, sinuous phrasing and seamless breathing technique tend to throw any tiny inaccuracies elsewhere on the podium into a relief they wouldn't otherwise have had. Still, they seem happy to risk it – and audiences aren't complaining."
(Erica Jeal, The Guardian, May 2015)