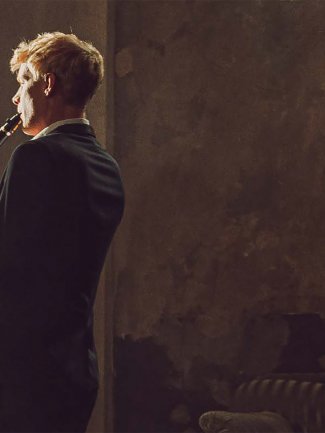 Martin Fröst releases new ​

'

Vivaldi' album
1/4/2020
On 3 April, Martin Fröst releases his latest album recorded by Sony Classical. With Concerto Köln, he presents an all-Vivaldi album including premiere recordings of ​'new' clarinet concertos drawn from Vivaldi's catalogue of opera and oratorio arias.
In this recording, Fröst imagines what Vivaldi might have done had he lived long enough to know the clarinet better. He uses a specially built boxwood instrument to get as close as possible to the sound of the best 18th-century clarinets Vivaldi knew without forgoing the technical capabilities of its modern descendants.
The results are three concertos of individual mood and gait, drawing upon music from Juditha triumphans, Ottone in villa, L'Olympiade, La fida ninfa and Giustino. In addition, the aria ​'Veni, Veni, me sequere fida' from Juditha triumphans – which includes an authentic part obligatto chalumeau – is heard in a straight transcription with the vocal line played on a cello. Fröst also reveals Vivaldi's response to the sound of the solo chalumeau with Vivaldi's air for the instrument ​'La Tortora'.
Fröst's new release on Sony Classical promises a unique symbiosis of the old and new, and a major extension of the clarinet concerto repertoire in an unexpected direction.
Iarlaith Carter
Associate Director, Artist Management