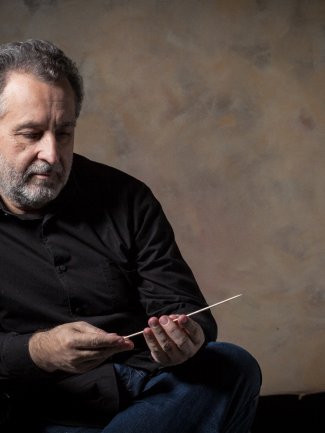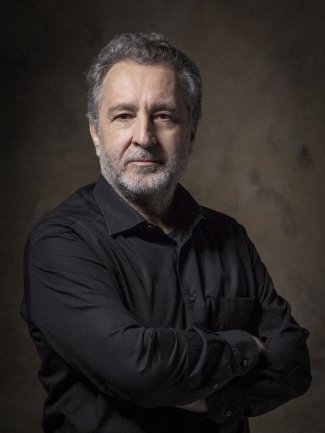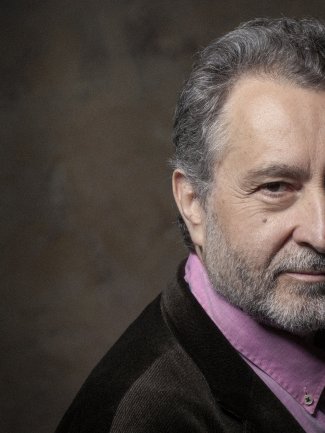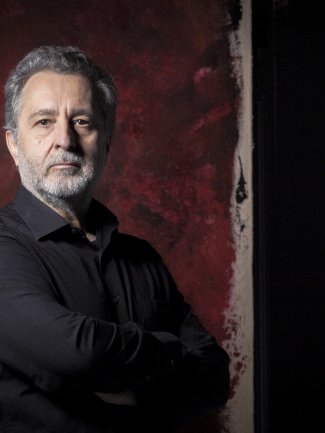 "It was clear that Josep Pons had his own, often very creative, ideas"

(Alan Saunders, Classical Source)
Music Director: Gran Teatre del Liceu
Honorary Conductor: Orquesta Nacional de España
Regarded as the leading Spanish conductor of his generation, Josep Pons has built strong relationships with the Gewandhausorchester Leipzig, Orchestre de Paris, NHK Symphony Orchestra, Tokyo, Deutsche Kammerphilharmonie Bremen and BBC Symphony Orchestra — the latter including several appearances at the BBC Proms.
The 2020/21 season will see Pons return to Orquesta Nacional de Espana, Orchestre National du Capitole de Toulouse, Orquestra de la Comunitat Valenciana, Orchestre National de Bordeaux, Orquesta Sinfónica de Galicia and Orchestre des Pays de la Loire. He also has a new collaboration with Teatro Real in April.
As Music Director of Gran Teatre del Liceu he conducts a number of productions in Barcelona each season, most recently Káťa Kabanova, Rodelinda, Roméo et Juliette, and Elektra, and the world premiere of Casablancas' new opera L'Enigma de Lea. This season he will give opera performances of Don Giovanni and Lessons in Love and Violence, as well as a number of symphony concerts. He also holds the position of Honorary Conductor of the Orquesta Nacional de España having previously served as their Artistic Director for nine years during which he substantially raised their international profile. He is also Honorary Conductor of the Orquesta Ciudad de Granada.
Josep Pons' discography of over 50 CDs and DVDs mostly released by Harmonia Mundi and Deutsche Grammophon, includes recordings of Falla, and French repertoire regarded as benchmark interpretations and earning numerous awards. His recording of Noches en los jardines de España with Javier Perianes won a Choc de la Musique, Melancolía with Patricia Petibon received a Gramophone Editor's Choice, and his collaboration with Tomatito earned him a Latin Grammy. His recording of Berio's Sinfonia and Mahler/Berio's 10 Frühe Lieder with BBC Symphony Orchestra and Matthias Goerne, won the BBC Music Award, Choc de la musique, ECHO Klassik Awards and Télérama Ffff awards. His latest release on Harmonia Mundi is the live recording of Granados' opera, Goyescas with the BBC Symphony Orchestra.

Josep Pons began his musical training at the prestigious Escolanía de Montserrat. The secular tradition and intense study of both Polyphony and contemporary music in this centre marked his later development both musically and intellectually. In 1999 he received the Spanish National Music Prize for his outstanding work on twentieth century music. In 2019, Pons was awarded Honorary Doctorate from Universitat Autonoma de Barcelona.
"It's clearly a work [Ginastera's Variaciones concertantes] that visiting conductor Josep Pons feels passionately about, to judge by his eager, detailed direction, leaning in over the players to draw out responses."
(The Scotsman, April 2019)
"[Janáček's Káťa Kabanová] The veteran Pons made his fine orchestra a full-fledged co-protagonist – by turns dark, brooding, astringent, luminous and consoling. Rhythms registered with all due bite, while the radiant lyrical atmosphere Pons elicited from his ensemble, the strings in particular, made its effect in the horseshoe-shaped theater's excellent acoustic."
(The Classical Review, November 2018)
"Josep Pons conducted the orchestra from chamberesque pianissimo to full symphonic grandeur, producing a rich sound faithful to Wagner's singular composition [Tristan und Isolde]. His control of orchestral volume, in particular, respected the singers' task and bore in mind the peculiarities of the set that occasionally caused problems with singers' projection."
(Bachtrack, December 2017)
"Josep Pons's new, gorgeously textured performance couples the endlessly fascinating work with Berio's two-decades-later, light-touch orchestrations of Mahler songs, sung with heart-piercing point by Matthias Goerne."
(Irish Times, October 2016)
"Pons' sense of powerful control served to underline the deep emotional colours of this piece"
(bachtrack, October 2016)
"Josep Pons performs here a kind of symphonic synthesis of the score, addressing the key moments of this human tragedy. He cleverly mixes the purely orchestral passages and those in which the vocal interventions are largely supported by a very active orchestra … The music direction of Josep Pons ardently emphasizes the work of epic character in a deployment of orchestral dynamics, from the finest pianissimos to the tragic fortissimos."
(Classic Toulouse, January 2016)
"During the whole concert, Josep Pons is as usual very efficient, the gesture is precise and the orchestra responds perfectly."
(Classique info)
"Pons began the programme with a vital and warmhearted account of Stravinsky's Scherzo à la Russe, and created an immaculately textured underlay for Frank Peter Zimmermann's lyrically rhapsodic approach to the Brahms Violin Concerto…"
(The Guardian)
"Pons isn't used to working with the SCO, and Falla isn't a composer they've done very often; but exciting results can come from such circumstances, and so it proved tonight with an exciting, throbbing performance of both works that pulsed with Latin life and gleamed with Mediterranean sunlight."
(Simon Thompson, Seen and Heard International)
"In this superbly well-played account the smaller-sized BBCSO showed just what a first-class band it is. No little credit in this regard is due to Josep Pons."
(Classical Source)
"It was clear that Josep Pons had his own, often very creative, ideas."
(Alan Saunders, Classical Source)