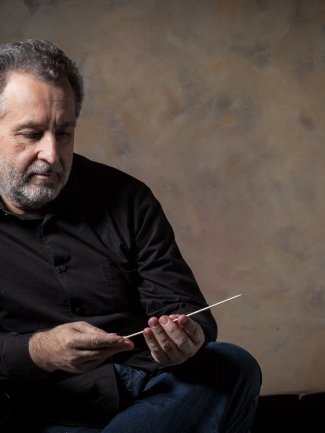 Josep Pons receives the Medal of Honour of the International Music and Dance Festival in Granada
17/6/2022
On 16 June, Josep Pons participated in the Granada Festival as the conductor of the Orquesta Ciudad de Granada, with a concert commemorating the centennial of the Cante Jondo competition, in which works from Debussy, Falla, Ravel and Stravinsky were performed.
Josep is Musical Director of the Gran Teatro del Liceu in Barcelona, Honorary Conductor of the Orquesta y Coro Nacionales de España and Honorary Conductor of the Orquesta Ciudad de Granada, of which he was conductor and artistic director from 1994 to 2004, and with which he has carried out important artistic work.
During the evening, he also received the Medal of Honour of the International Music and Dance Festival. This award recognises his artistic and professional relevance and his close connection with the Festival and with Spanish music – especially the work of Falla — in which he has participated more than 20 times since 1991.
Astrid Boissier
Associate Artist Manager