Gautier Capuçon tours to South America
22/6/2016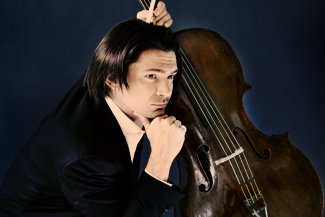 Gautier Capuçon joins Kent Nagano and the Philharmonisches Staatsorchester Hamburg for performances in South America.
Together they perform Strauss' Don Quixote in Montevideo (22 September), Santiago (24 September), São Paulo (27 September) and Buenos Aires (29 September). The tour follows concerts in Hamburg (18 and 19 September) when Capuçon joined the orchestra to open their 2016/17 season.
Next month, Capuçon tours Japan for a series of Beethoven recitals (with pianist Frank Braley), before joining the Royal Philharmonic Orchestra on tour in China.
Teodora Masi
Associate Director, Artist Management