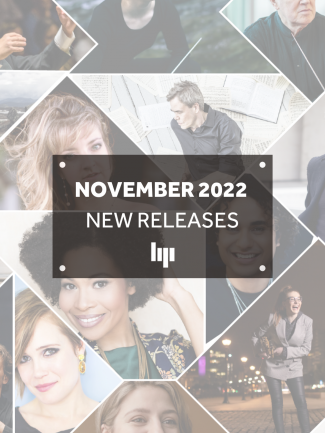 NOVEMBER

'S

NEW

ALBUM

RELEASES

2022
30/11/2022
November's New Album Releases 2022
At the start of the month, Gautier Capuçon released his new album, Sensations, on Warner Classics.
This album marks the last part of a musical trilogy which started with Intuition and Emotions. Twenty skilfully chosen pieces make up this recent album including The Windmills of My Heart by Michel Legrand, Amazing Grace, Schindler's List by John Williams, My Way from West Side Story by Bernstein, and Romeo and Juliet by Prokofiev.
Sayaka Shoji released her fifth recording on Deutsche Grammophon in collaboration with Gianluca Cascioli which includes Mozart's sonatas for violin and fortepiano. She recently wrote about her interpretation of 18th century music on her blog.
The launch of the album coincides with an eight date recital tour of Japan with Gianluca Cascioli.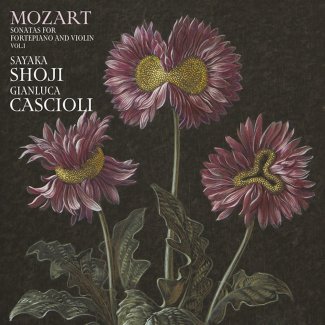 Timothy Ridout has performed Berlioz's Harold en Italie on a recent album on Warner Classics alongside conductor John Nelson and Strasbourg Philharmonic Orchestra.
"It was an honour and a pleasure to record this masterpiece with John Nelson and Orchestre philharmonique for Warner Classics."
The album also features Tenor Michael Spyres performing Berlioz's Les Nuits d'été.
Christoph Poppen​'s second volume of Mozart's Complete Sonatas were also released this month on Naxos. Performed by the Cologne Radio Choir and Cologne Chamber Orchestra, this album features the ​'Great' Mass and Missa brevis ​'Spaur'.

​"This album pairs one work of exceptional dimensions and ambition with a miniature example. The ​'Great' Mass in C minor is one of Mozart's most spectacular and cast on such a scale that it embraces every human and spiritual emotion, reconciling the Salzburg tradition with that of Italian opera. The Mass was left incomplete by Mozart – it is heard here in a performing version made by the German musicologist and Mozart specialist Franz Beyer. By comparison the Missa brevis in C major exudes a spirit of festive concision." Naxos