Lisa Batiashvili and Gautier Capuçon perform in

UNICEF

campaign concert
16/6/2017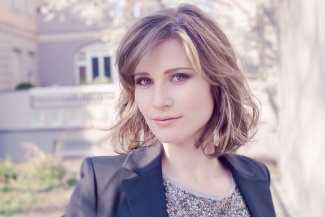 Georgian-born Lisa Batiashvili returns to Tbilisi this week, joined by Gautier Capuçon to support the Anti-Stigma Movement in Georgia – a campaign run by UNICEF to change society's attitudes towards children with disabilities. The campaign will run for two years and is supported by the European Union and USAID.
Lisa and Gautier perform with the Georgian Philharmonic Orchestra (who joined the Anti-Stigma Movement several months ago) and Nikoloz Rachveli in the Tbilisi Opera and Ballet State Theatre on 17 June, with the aim to raise awareness of the treatment of children with disabilities. Batiashvili plays Prokofiev's Violin Concerto No.1, Capuçon plays the third movement of Dvořák's Cello Concerto and together they perform the third movement of Brahms' Double Concerto.
In a recent Facebook post, Lisa Batiashvili commented: ​"Looking forward to my next visit to my home country Georgia — this time with a dear friend and amazing musician Gautier Capuçon, who in spite of his crazy schedule agreed to come all the way to Tbilisi".
Ed Milner
Associate Director, Artist Management
Teodora Masi (maternity leave)
Associate Director, Artist Management