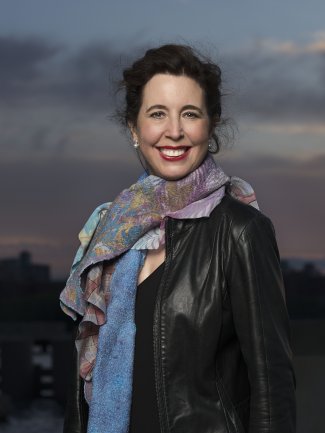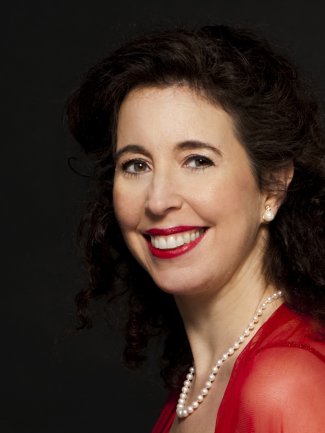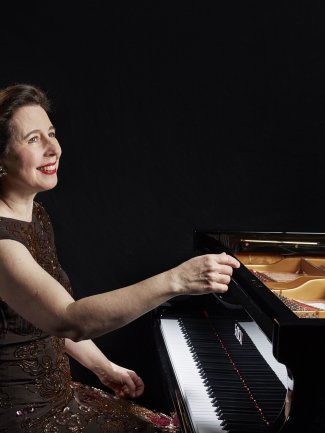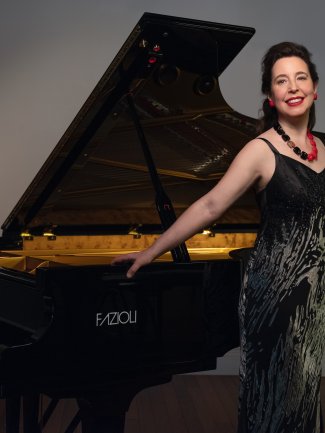 "I know of no musician whose Bach playing on any instrument is of greater subtlety, beauty of tone, persuasiveness of judgement or instrumental command than Hewitt's is here"

(BBC Music Magazine)
Artistic Director: Trasimeno Music Festival
Angela Hewitt occupies a unique position among today's leading pianists. With a wide-ranging repertoire and frequent appearances in recital and with major orchestras throughout Europe, the Americas and Asia, she is also an award-winning recording artist whose performances of Bach have established her as one of the composer's foremost interpreters. In 2020 she received the City of Leipzig Bach Medal: a huge honour that for the first time in its 17-year history was awarded to a woman.
In September 2016, Hewitt began her Bach Odyssey, performing the complete keyboard works of Bach in a series of 12 recitals. The cycle was presented in London's Wigmore Hall, New York's 92nd Street Y, and in Ottawa, Tokyo and Florence, concluding in 2022. After her performances of the complete Well-Tempered Clavier at the 2019 Edinburgh Festival, the critic of the London Times wrote, "…the freshness of Hewitt's playing made it sound as though no one had played this music before."
Hewitt's award-winning cycle for Hyperion Records of all the major keyboard works of Bach has been described as ​"one of the record glories of our age" (The Sunday Times). Her discography also includes albums of Couperin, Rameau, Scarlatti, Mozart, Chopin, Schumann, Liszt, Fauré, Debussy, Chabrier, Ravel, Messiaen and Granados. The final CD in her complete cycle of Beethoven Sonatas (Op.106 and Op.111) was released in February 2022, and the first of three Mozart albums, dedicated to the composer's complete sonatas, is released in November 2022. A regular in the USA Billboard chart, her album Love Songs hit the top of the specialist classical chart in the UK and stayed there for months after its release. In 2015 she was inducted into Gramophone Magazine's Hall of Fame thanks to her popularity with music lovers around the world.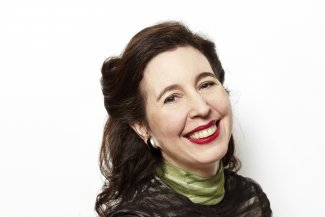 Conducting from the piano, Hewitt has led the Toronto and Vancouver Symphony orchestras, the Hong Kong and the Copenhagen Philharmonic orchestras, the Lucerne Festival Strings, the Kammerorchester Basel, the Stuttgart Chamber Orchestra, the Britten Sinfonia, the Swedish and Zurich Chamber orchestras, the Salzburg Camerata, the orchestra of RAI Torino, the Orchestra Ensemble Kanazawa in Japan, and in 2019 made her debut playing and conducting Bach with the Vienna Tonkünstler Orchestra in Vienna's Musikverein. The upcoming 2022/23 season sees her performing with orchestras in Finland, Denmark, Montreal, Ottawa, Victoria BC, Prague, Germany, and the Orpheus Chamber Orchestra in New York. Recitals take her to, among others, Barcelona, San Francisco, Seattle, Vienna, Amsterdam, Cambridge, Leipzig, and the famous Teatro La Fenice in Venice. She is also an artist-in-residence at London's Wigmore Hall.

Born into a musical family, Hewitt began her piano studies aged three, performing in public at four and a year later winning her first scholarship. She studied with Jean-Paul Sévilla at the University of Ottawa, and in 1985 won the Toronto International Bach Piano Competition which launched her career. In 2018 Angela received the Governor General's Lifetime Achievement Award, and in 2015 she received the highest honour from her native country – becoming a Companion of the Order of Canada (which is given to only 165 living Canadians at any one time). In 2006 she was awarded an OBE from Queen Elizabeth II. She is a member of the Royal Society of Canada, has seven honorary doctorates, and is a Visiting Fellow of Peterhouse College in Cambridge. In 2020 Angela was awarded the Wigmore Medal in recognition of her services to music and relationship with the hall over 35 years.

Angela lives in London but also has homes in Ottawa and Umbria, Italy where, eighteen years ago, she founded the Trasimeno Music Festival – a week-long annual event which draws an audience from all over the world.

HarrisonParrott represents Angela Hewitt for general management.
"Angela Hewitt's spacious, uncluttered approach revels unashamedly in the pianism while still letting the original songs sing. […] In all, this beautifully recorded recital ['Love Songs' recording released on Hyperion Records] is a gift to all song-loving pianists who wrestle with the instrument's stubbornly percussive nature."
(Natasha Loges, BBC Music Magazine, September 2021)
"In Hewitt's loving hands it gave the best possible blessing to an intensely human experience"
(The ArtsDesk, September 2020)
"To have learnt this vast body of work by heart and performed it al over the world is a measure of her achievement and yet, even a much-played piece such as the concerto still emerges with pristine freshness in her flexible hands, and the attention to detail she lavishes on the smaller pieces always inspires admiration and love for this eternally rewarding music."
(The Times, September 2020)
"The soloist was Angela Hewitt, whose fine, supple touch gleamed ravishingly through the conversational exchanges and cadenza alike."
(The Arts Desk, December 2019)
"The English Suites… proved an ideal vehicle for Hewitt ​'s pianism, the individual lines dancing and brimming with character under her light and graceful touch…Hewitt and Bach are clearly a match made in heaven."
(Arts Desk, October 2019)
"From the outset, Glover insisted that the orchestral lines sing forth, a seemingly endless flow of melody defining her vision of the first movement. Pianist Hewitt concurred, bringing expressive shape to even rapid-fire arpeggiated figures. Hewitt's tone changed constantly to express the ever-shifting character of the music, the pianist sometimes moving from bright to dusky timbres at the drop of a sixteenth note. In minor-key passages, she illuminated the depth and darkness of late Mozart."
(Chicago Tribune, January 2019)
"Angela Hewitt's piano playing was superb; it's a challenging part [Messiaen's Turangalîla Symphony] (full of rapidly hammered fistfuls of notes), and she tackled it with the bravura and élan of a Griezmann, her right-hand-raised grandes gestes adding to the drama."
(MusicOMH, July 2018)
"Ravel's colors and range of expression produce a unique beauty and demand both exceptional technique and an effortless manner. Hewitt handles all this music with seeming ease and an unusual feeling of musical weight, which makes her interpretation of Gaspard de la nuit less atmospheric but ominous. She is eminently rational throughout the recording, always keeping Ravel's clear thinking and language to the fore."
(WQXR, June 2018)
"Grand architectural design was always in view, as things generally grew louder and slower. […] In the penultimate variation, Hewitt added octaves, apparently to achieve a richer, organ-like sonority. When the aria returned at the end, it seemed a fragile memory of better times. These were ​"Goldbergs" unlike any other."
(The Washington Post, May 2018)
"The pianist had the audience on the edge of their seats in her entrancing performance of Beethoven's Sonata No. 17 in D minor ​'The Tempest', whipping up a highly-charged musical storm – a stunning tour de force."
(Susan Nickalls, The Scotsman, July 2016)
"What enviable poise and expressive beauty to launch the central Andante, what muffled and sustained opening octaves, what concentrated focus. This [Liszt's Sonata in B minor] is possibly the very finest of Angela Hewitt's many recordings."
(Bryce Morrison, Gramophone, March 2015)
"I won't mince words. This Art of Fugue is marvellous. The variety and beauty of tone alone make compelling listening, bringing contrasts, clarity and warmth to Bach's intellectual marvels."
(Geoff Brown, The Times, October 2014)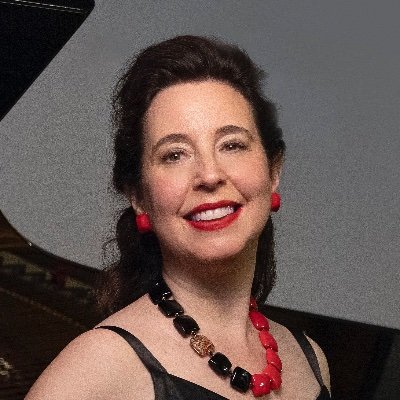 Angela Hewitt
Pianists are grateful to have a piano in the dressing room prior to performing. Often there isn't one (enter hot wa…
https://t.co/Vw7iVZGqwd
22 Mar