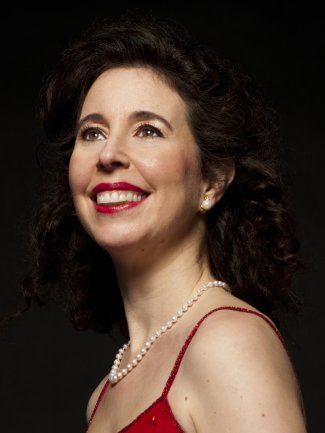 Angela Hewitt: The Bach Odyssey
Long viewed as one of the leading Bach performers of today, Angela Hewitt presents an ambitious and exciting overview of the complete solo keyboard works of Johann Sebastian Bach over four years. She presents full cycles (12 recitals) at London's Wigmore Hall, New York's 92Y, Ottawa's National Arts Centre and Tokyo's Kioi Hall and selected programmes at Florence's Teatro della Pergola for Amici della Musica.
In addition to the complete cycle, Angela is also happy to offer the individual programmes. Highlights announced thus far include the Vienna Konzerthaus, Sociedad Filarmonica de Bilbao, and a recital tour of Australia with Musica Viva.
"Hewitt's marvelous control of her instrument and her profound artistic sensibility yielded exquisite music that was alive with nuance and expression. Smooth and even undulating melodies seemed to be in conversation, while finely calibrated variations in dynamics and articulation brought ripples of emotion. The evening's final piece, the Fantasia and Fugue in A minor, was a sublime balance of rigour and passion, and it immediately brought listeners in the nearly full church to their feet for a prolonged ovation."
(Peter Hum, Ottawa Citizen, March 2017)
"Evidenced by the long line of people waiting to enter the Kaufmann Concert Hall at 92nd Street Y, the young child loudly claiming the middle seat of a row so he could be sure to see the pianist's fingers, the elderly gentleman moved to tears, the thunderous applause and standing ovations, Bach still speaks to our humanity today. The entire Bach Odyssey cycle will be performed at the venue, and multiple concertgoers professed on the first day that they would attend all 12 recitals."
(Catherine Yang, Epoch Times (New York), October 2016)
"Hewitt played Bach's three-part inventions so that they came over as one single variegated work, with the plangent ninth acting as its dark heart, in the way the Black Pearl variation does for the Goldbergs; the following two pieces brushed away the tears with a joyful lightness. The Fantasy and Fugue was majestic, culminating in a grand-diapason organ conclusion."
(Michael Church, The Independent (London), September 2016)