Angela Hewitt launches The Bach Odyssey at Wigmore Hall
16/9/2016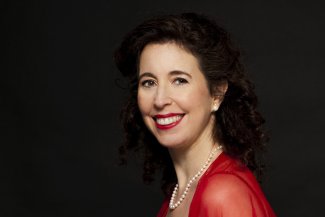 This autumn Angela Hewitt embarks on ​'The Bach Odyssey', a major project in which Hewitt will perform all of J. S. Bach's keyboard works in 12 recitals over the next four years.
Hewitt performs the first of these recitals at London's Wigmore Hall on 25 September, with an all-Bach programme which includes the Inventions, Sinfonias, and Fantasia and Fugue in C minor. She returns to Wigmore Hall for the second and third recitals in January and June 2017.
Hewitt will present the remaining performances of the project in major cities and venues around the world including New York's 92nd Street Y, Ottawa's National Arts Centre, and in Tokyo and Florence.
Angela Hewitt's newest recording, Bach's Goldberg Variations, is due for release on 30 September by Hyperion. This is Hewitt's second recording of the piece, following her first in 1999.