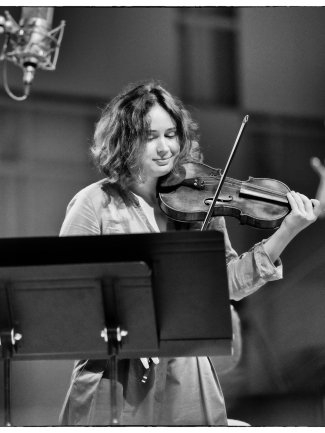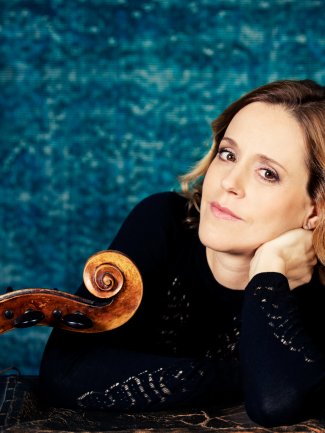 Patricia Kopatchinskaja and Sol Gabetta tour Germany
13/11/2023
Patricia Kopatchinskaja and Sol Gabetta embark on an extensive tour of Germany this week featuring recitals at Die Glocke Bremen, Theater Münster, Kulturpalast Dresden, NDR Sendesaal Hannover and Philharmonie Cologne, presenting the programme recorded for their album CD Sol & Pat for Alpha Classics — a recording that celebrates not only a musical rapport that has lasted for more than twenty years but also a true friendship between the two artists.
This season, Patricia Kopatchinskaja brings her creative prowess and versatility to innovatively curated projects in residencies at the Southbank Centre, Vienna Konzerthaus, and Philharmonie Essen. Last month commenced with a tour with London Symphony Orchestra and Sir Antonio Pappano, as well as the world premiere of Aureliano Cattaneo's Violin Concerto Not Alone We Fly at the Philharmonie Essen last week. This work has been commissioned by the Philharmonie Essen, the Orchestre National de Lille, Milano Musica, the ORF Radio-Symphonieorchester Wien, and the Wiener Konzerthaus.
Further ahead, Kopatchinskaja will present a dramatic music theatre production of Schoenberg's expressionist masterpiece Pierrot Lunaire in December 2023 at Purcell Hall, in which she turns vocalist in the role of Pierrot the clown performing the vocalisations of the work.
Ariane Levy-Künstler
Associate Director, Artist Management
Sabine Frank
Director & Managing Director (HP GmbH)