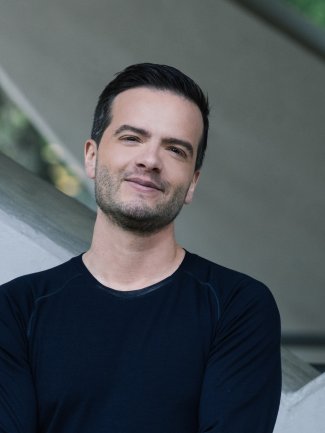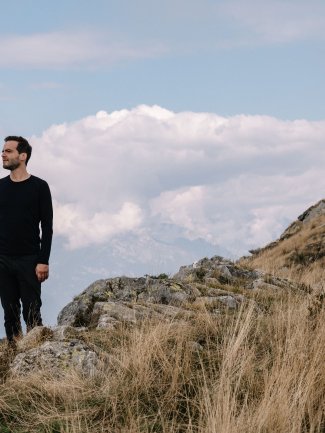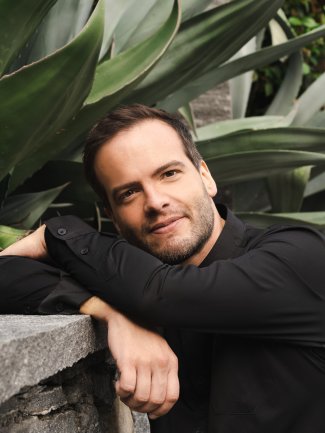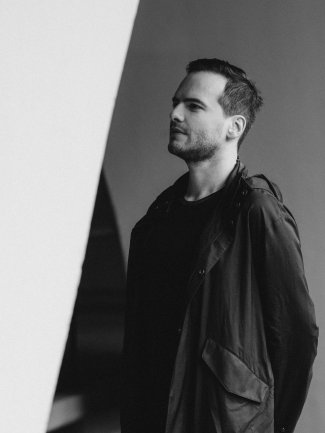 Francesco Piemontesi
Piano
"It was playful, assertive, intelligent music-making, with bone-china clarity from Piemontesi"

The Times
Artistic Director: Settimane Musicali di Ascona
Artist in Residence: Orchestre de la Suisse Romande 2020/21
Francesco Piemontesi is a pianist of exceptional refinement of expression, which is allied to a consummate technical skill. Widely renowned for his interpretation of Mozart and the early Romantic repertoire, Piemontesi's pianism and sensibility has a close affinity too with the later 19th century and 20th century repertoire of Brahms, Liszt, Dvořák, Ravel, Debussy, Bartók and beyond. Of one of his great teachers and mentors, Alfred Brendel, Piemontesi says that Brendel taught him ​"to love the detail of things".
The 2021/22 season leads him to orchestras such as London Philharmonic Orchestra and Robin Ticciati with whom he plays the opening concerts of the new concert halls in Ankara and Istanbul, followed by engagements with Bergen Philharmonic Orchestra, Deutsches Symphonie-Orchester Berlin, Budapest Festival Orchestra, Finnish Radio Symphony Orchestra, Gürzenich Orchestra, Philharmonia Zürich, Wiener Symphoniker, Seattle Symphony and Frankfurt Museumsorchester under the baton of Constantinos Carydis. Recital engagements take him to Klavierfestival Ruhr, L'Aquila, Paris, Monte-Carlo, Wiener Konzerthaus, Basel, Las Palmas and Schubertiade Schwarzenberg.
Recent highlights include Piemontesi's residency at the Orchestre de la Suisse Romande, marking the first-ever residency the Orchestra has named, as well as his debut appearance with Berliner Philharmoniker. Francesco Piemontesi regularly appears with major ensembles worldwide: London Symphony Orchestra, Los Angeles Philharmonic, Boston Symphony, NHK Symphony, Cleveland orchestras, Israel Philharmonic, Symphony Orchestra of the Bavarian Radio, Munich Philharmonic, Gewandhausorchester Leipzig, Pittsburgh Symphony Orchestra, Czech Philharmonic Orchestra, Oslo Philharmonic Orchestra, Orchestre de Paris, Tonhalle-Orchester Zürich, Orchestra Nazionale della RAI di Torino and Accademia Nazionale di Santa Cecilia.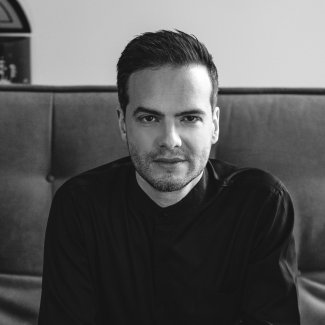 In 2019, Piemontesi released a disc entitled ​'Schubert Last Piano Sonatas' with Pentatone. Previous recordings include Liszt's Années de Pelerinage, Mozart's Piano Concertos with the Scottish Chamber Orchestra and Andrew Manze on Linn, and for Naïve he has recorded Debussy Préludes and Mozart solo piano works.

Born in Locarno, Francesco Piemontesi studied with Arie Vardi before working with Alfred Brendel, Murray Perahia, Cécile Ousset and Alexis Weissenberg. He rose to international prominence with prizes at several major competitions, including the 2007 Queen Elisabeth Competition. Since 2012, Piemontesi has been the Artistic Director of the Settimane Musicali di Ascona.

HarrisonParrott represents Francesco Piemontesi for worldwide general management.
"Piemontesi's unfussy, rarely flamboyant style is a good fit, opening the floodgates to
a range of expression and intensity that instantly reels you in."
(Classical Source, November 2019)
"Piemontesi devotes to Schubert's late A major Sonata D 959 dedication and
perseverance and he is one of the few who can immediately perform with the correct
tone required for Schubert (Pentatone). Most impressive indeed is his approach to
Schubert's last death-desiring B‑flat major Sonata, which one rarely hears so
unpretentiously and so comprehensively and thoughtfully."
(Süddeutsche Zeitung, September 2019)
"[Piemontesi] performs these three outstanding works with fleet fingers and
exceptional insight. His deep affinity for the music is evident in the way he captures
the ebb and flow of each movement; the pearlescent tone he delivers when
appropriate; and the abundance of telling details…"
(The Wall Street Journal, October 2019)
"It turned out that on both days the audience's appreciation and acclamation was
primarily directed towards the man at the piano: Francesco Piemontesi showed
exactly the level of subtlety the Larghetto deserves, but also a lot of joyful energy. The
acclaimed pianist also delighted with two encores […]"
(Kronen Zeitung, August 2019)
"Piemontesi's reentry balanced lyricism with panache, and he sailed through the
movement's octaves, trills, rapid runs and other technical hurdles with thorough
command and conviction, pointing towards a coda grand and victorious."
(Bachtack, August 2019)
"[Piemontesi] played with grace, delicacy, and wonderful awareness of his musical
partners … The sheer variety of pianistic touch was a joy to behold. Legato and
pianissimo weren't just smooth and soft here. In Piemontesi's hands, they were silken
and preciously quiet."
(Cleveland.com, August 2019)
"He devoted the first half to Bach, a tremendous, majestic unfolding chiefly of Busoni
arrangements of organ works…Here was a new immensity of approach, and it
resulted in a mesmerising, prodigious account of Rachmaninov's Sonata No 2 … and,
though it may, with its irresistible blend of swashbuckling power and searching
reflectiveness, have felt like the ultimate piano sonata before, it certainly did so in
Piemontesi's triumphant rendering."
(The Times, May 2019)
"Observing him [Piemontesi] play evoked the same feeling of awe I experience when
watching principal ballet dancers in action. It was evident that Piemontesi pays
exacting attention to form and technique, the effort exerted by each muscle, and each
passage's relationship to its surrounding musical landscape … it sounded absolutely
effortless. Even in the sparkiest moments, Piemontesi landed on the notes with a light
bounce."
(Boston Globe, April 2019)
"… his Mozart Piano Concerto No. 19 was simply spellbinding: fresh and direct in a
supple opening movement; exquisitely blended and balanced in its singing slow
movement."
(The Scotsman, March 2019)
"Piemontesi's playing was flawless, meeting all technical difficulties: he made it look
effortless, with a feeling of spontaneity which prevailed throughout"
(Bachtrack, January 2019)
"Mr. Piemontesi drew out the reflective undercurrents even while playing with grace
and élan… I hope he returns to New York soon."
(New York Times, July 2018)
"Francesco Piemontesi gave a definitive performance in Mozart's Piano Concerto No
27 in B flat major… He brought generous warmth and spaciousness to the opening
movement, and lovely poise to the slow Larghetto; his sound was gloriously
transparent throughout."
(The Independent, July 2018)
"There's a quiet sense of command that is evident from the off… Throughout there's a
tremendously clear sense of narrative, capturing both the grandeur and the myriad
hues of Liszt's remarkable tone poem."
(Gramophone, August 2018)
"Unflustered technique and bold dynamics make for a persuasive account"
(Pianist, August 2018)
"Piemontesi is unfazed by the technical demands and delights in the pictorial aspects
of Liszt's wanderings through his homeland. The lilting sixths of Pastorale recall the
composer's love of Italian bel canto, while Piemontesi ​"sings" the melodies of the
Vallée d'Obermann with beguiling sensibility and revels in the sunny tintinnabulation of
Les Cloches de Genève."
(Sunday Times, July 2018)
"Piemontesi's account offers huge dynamic range… he never breaks the sound. The
Piano is perfectly prepard and recorded."
(International Piano, May 2018)
"Francesco Piemontesi was the immaculate soloist in a similarly brisk but beautifully
detailed performance of the C‑minor Concerto, its intimacy underlined by the piano
facing inwards, lid-off, the orchestra embracing his sound."
(The Guardian, March 2018)
"Francesco Piemontesi was the crystalline soloist, suavely taking his lead from the
deliciously moulded introduction… With an unfussy pianist like Piemontesi matching
Norrington's inventiveness this was a sparkling account."
(Classical Source, March 2018)
"[Piemontesi] has become a Mozartian to cherish. It's hard to fault his sense of line,
structure and deft approach to detail in these two concertos from Mozart's Vienna
period… Piemontesi's polished playing is alert with exactly the kind of spontaneity
essential to great Mozart performance."
(The Observer, August 2017)
"Another factor that lifted this concert well beyond the ordinary was the presence of
young Italian pianist Francesco Piemontesi. He gave a wonderfully winning
performance of Mozart's final piano concerto, faithful to the work's dewdrop lucidity
and gentle nostalgia, but irradiated with joie de vivre too, in the way he garlanded
Mozart's notes with stylish and witty flourishes of his own. The orchestra and
Gražinytė-Tyla were alert to his every move."
(The Telegraph, January 2017)