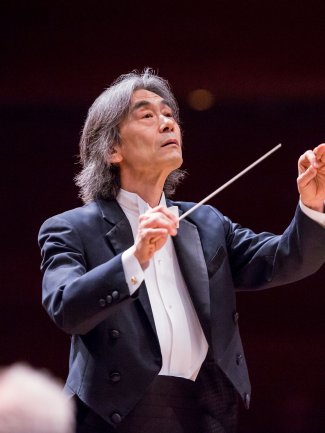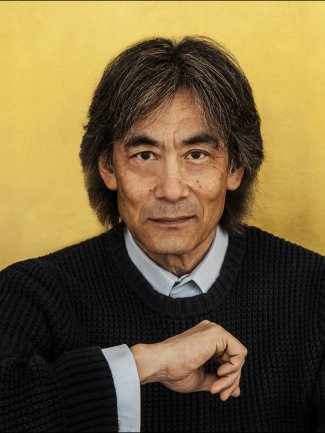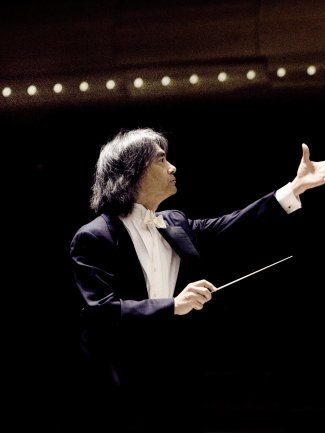 "The whole evening is electrified, the music pulses ceaselessly, the rhythm is sharpened, everything flows …"

(Neue Zürcher Zeitung)
Music Director: Orchestre Symphonique de Montréal
Generalmusikdirektor & Chefdirigent: Staatsoper Hamburg & Philharmonisches Staatsorchester Hamburg
Principal Guest Conductor: Gothenburg Symphony
Conductor Laureate: Deutsche Symphonie Orchester Berlin
Equally at home in music of the classical, romantic and contemporary eras, Kent Nagano is renowned for interpretations of clarity, elegance and intelligence his highlights for summer 2018 include the debut of Penderecki's St. Luke Passion by the OSM at the Lanaudiere Festival and an appearance as the first Canadian orchestra to take part in the opening of the Salzburg Festival. Nagano's appearances at the Festival also included performances of Henze's new production of The Bassarids with the Wiener Philharmoniker.
The 2018/19 season began with an OSM tour into arctic Quebec as well as returns to the Gothenburg Symphony, Deutsche Symphonie Orchester Berlin and Symphonieorchester des Bayerischen Rundfunks. He will make conduct both the Minnesota Symphony and Detroit Symphony orchestras and continue to collaborate with Concerto Koln for their project on historically informed performances of Der Ring des Nibelungen for a ​'Wagner Readings' project.
Highlights at the Staatsoper Hamburg this season include premieres of Schumann's Scenes from Goethe's Faust and George Benjamin's Lessons in Love and Violence as well as performances of Der Ring des Nibelungen in autumn 2018. Notable premieres in Hamburg in previous seasons have included Les Troyens, Lulu and Frau ohne Schatten and the world premiere of Hosokawa's Stilles Meer. Other highlights include Turangalîla with the Hamburg Ballet and John Neumeier, premieres of Parsifal and Fidelio and the world premiere of Jörg Widmann's oratorio ARCHE composed on the occasion of the inauguration of the Elbphilharmonie in January 2017. The live recording of this work will be released on CD by ECM in autumn 2018.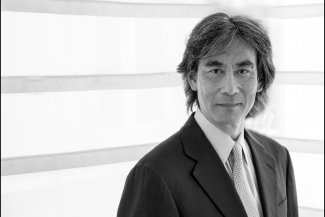 Show more

A milestone in Kent Nagano's collaboration with the OSM was the world premiere of José Evangelista's Accelerando – a commission by the OSM on the occasion of the 50th anniversary of Montréal's metro. Further highlights with the orchestra have included the complete cycles of Beethoven and Mahler symphonies, concert versions of Tannhäuser, Tristan und Isolde, Das Rheingold, Jeanne d'Arc au Bûcher, Saint François d'Assise and tours to Japan, South Korea and South America. Their recordings together include Mahler's Orchestral Songs with Christian Gerhaher, Beethoven's Piano Concertos Nos. 4 & 5 and a complete recording of all the Symphonies by Beethoven of which the album ​"Ideals of the French Revolution" with Symphony No.5 won a Juno award. In June 2018 they released a new chamber reduction of Bernstein's A Quiet Place for Decca.

As a much sought after guest conductor, Nagano has worked with many of the world's finest orchestras, including; the London Symphony Orchestra, Tonhalle Orchestra Zurich and Orchestra dell'Accademia Nazionale di Santa Cecilia. He has an ongoing relationship with Decca and Sony Classical and has won Grammy awards for his recordings of Busoni's Doktor Faust with Opéra National de Lyon, Peter and the Wolf with the Russian National Orchestra and Saariaho's L'amour de Loin with the Deutsches Symphonieorchester Berlin.

Born in California, Nagano maintains close connections with his home state and was Music Director of the Berkeley Symphony Orchestra from 1978 – 2008. His early professional years were spent in Boston, working in the opera house and as assistant conductor to Seiji Ozawa at the Boston Symphony Orchestra. He played a key role in the world premiere of Messiaen's opera Saint François d'Assise at the request of the composer, who became a mentor and bequeathed his piano to the conductor. Nagano's success in America led to European appointments: Music Director of Opéra National de Lyon (1988 – 1998) and Music Director of the Hallé Orchestra (1991 – 2000). Since May 2018, Kent Nagano is honorary doctorate of San Francisco State University.
"Kent Nagano led a burnished reading of the exquisite score"
(Corinna da Fonseca-Wollheim, New York Times, November 2018)
"The performance by the Orchestre Symphonique de Montréal, Krakow Philharmonic Chorus and Warsaw Boys Choir under the direction of Kent Nagano, a Japanese-American star conductor, met with a nine-minute standing ovation and critical accolades."
( Aleksander Nowacki, The first News, July 24 2018)
"The point is that the various materials should make a fluid and dramatic whole, as they did under Nagano's exacting baton, both in the modern ICE Congress Centre in Kraków on July 18 and in the Felsenreitschule in Salzburg."
(Arthur Kaptainis, Classical Voice America, July 2018)
"This chamber adaptation, a tidy 90 minutes long, was unveiled in 2013, and has recently been released as part of the celebrations of the centennial of Bernstein's
birth — with Kent Nagano conducting the Orchestre Symphonique de Montréal — in a recording that renders the opera newly vivid, direct and moving.."
(About A Quiet Place: Zachary Woolfe, New York Times, August 2018)