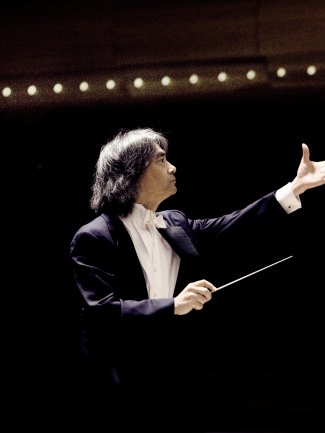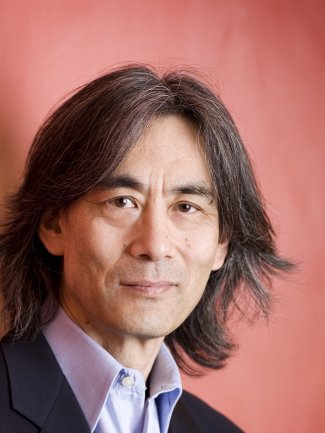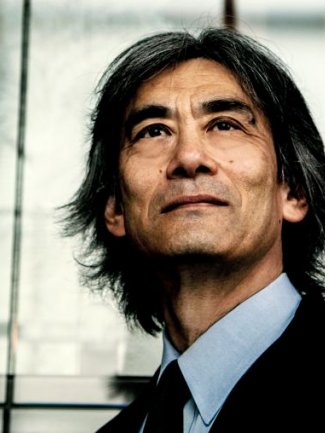 "The whole evening is electrified, the music pulses ceaselessly, the rhythm is sharpened, everything flows …"

(Neue Zürcher Zeitung)
Music Director: Orchestre Symphonique de Montréal
Generalmusikdirektor & Chefdirigent: Staatsoper Hamburg & Philharmonisches Staatsorchester Hamburg
Principal Guest Conductor: Gothenburg Symphony
Renowned for his interpretations of clarity, elegance and intelligence, Kent Nagano is equally at home in music of all eras, introducing concert and opera audiences throughout the world to new and rediscovered music as well as offering fresh insights into established repertoire.
Music Director of the Orchestre symphonique de Montréal since 2006, from the 2015/16 season he became Generalmusikdirektor of Staatsoper Hamburg and Philharmonisches Staatsorchester Hamburg, and is also Principal Guest Conductor of the Gothenburg Symphony.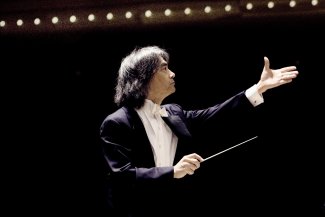 Show more

A milestone at the helm of the Orchestre symphonique de Montréal was the inauguration of the orchestra's new concert hall La Maison Symphonique in September 2011. With the orchestra he performed the complete cycles of Beethoven and Mahler symphonies, Schoenberg's Gurrelieder, concert versions of Wagner's Tannhäuser, Tristan und Isolde, Das Rheingold, Honegger's Jeanne d'Arc au Bûcher, Messiaen's Saint François d'Assise, and concert series featuring the works of Dutilleux (2010/11) and Boulez (2011/12). Nagano has taken the orchestra on a country-wide tour of Canada and also to Japan, South Korea, Europe and South America and in March 2016 he took the orchestra on a coast-to-coast tour of the United States. Their recordings together include Mahler's Orchestral Songs with Christian Gerhaher and a complete recording of all the Symphonies by Beethoven of which the album ​'Ideals of the French Revolution' with Symphony No.5 won a Juno award. In March 2015 Kent Nagano conducted the North American Premiere of L'Aiglon, a rare opera of Honegger and Ibert, which was recorded by Decca and was awarded the Diapason d'Or of the Year for 2016.

As Guest Conductor of Gothenburg Symphony he toured to China with them in April 2015 and later that year conducted Leonard Bernstein's A Quiet Place both in Dresden and in Dortmund with Ensemble Modern. At the Staatsoper Hamburg Kent Nagano's first season began with performances of Berlioz' Les Troyens and Debussy's Pelléas et Mélisande, the world premiere of Toshio Hosokawa's Stilles Meer and also Messiaen's Turangalîla with choreography by John Neumeier. In July 2014 he inaugurated the three-year Vorsprung festival as part of Audi's Sommerkonzerte in Ingolstadt and worked with ensembles such as the Czech Philharmonic, London Symphony Orchestra and Klangverwaltung.
"The performance by the Orchestre Symphonique de Montréal, Krakow Philharmonic Chorus and Warsaw Boys Choir under the direction of Kent Nagano, a Japanese-American star conductor, met with a nine-minute standing ovation and critical accolades."
( Aleksander Nowacki, The first News, July 24 2018)
"The point is that the various materials should make a fluid and dramatic whole, as they did under Nagano's exacting baton, both in the modern ICE Congress Centre in Kraków on July 18 and in the Felsenreitschule in Salzburg."
(Arthur Kaptainis, Classical Voice America, July 2018)
"This chamber adaptation, a tidy 90 minutes long, was unveiled in 2013, and has recently been released as part of the celebrations of the centennial of Bernstein's
birth — with Kent Nagano conducting the Orchestre Symphonique de Montréal — in a recording that renders the opera newly vivid, direct and moving.."
(About A Quiet Place: Zachary Woolfe, New York Times, August 2018)