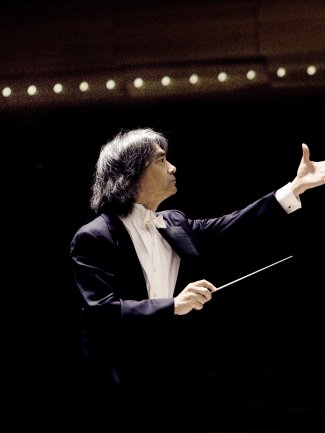 Chamber Orchestra world premiere recording of Bernstein's A Quiet Place
15/6/2018
Kent Nagano and the Orchestre symphonique de Montréal release the world premiere recording of Leonard Bernstein's A Quiet Place for chamber orchestra on Decca Classics from 22 June 2018. The album was recorded live at the Maison Symphonique de Montreal in May 2017 and features a new adaptation by Senior Music Editor at the Leonard Bernstein office, Garth Edwin Sunderland.
Recorded with chamber orchestra, the album presents the lesser-known three-act opera and places equal focus on both librettist Stephen Wadsworth's dramatic narrative and Bernstein's complex and highly developed late musical style.
The disc is a particularly special project for Kent, who was introduced to the composer by Seiji Ozawa in 1984 and studied with him until his death in 1990. Nagano says, ​"For Bernstein music was life – the two were synonymous, inseparable. He never stopped exploring and pushing his own compositional language. The goal in this particular adaptation is to allow the spirited brilliance and poetic depth of the work to shine through – including dance rhythms and elements of American folklore. Our hope is that the timeless and universal quality of the piece and the genius of the composition are laid bare in this new recording."

Maestro Nagano is joined by an outstanding group of singers, including HarrisonParrott's own Claudia Boyle as Dede, following her appearance in the inaugural performances of the new arrangement at Konzerthaus Berlin.