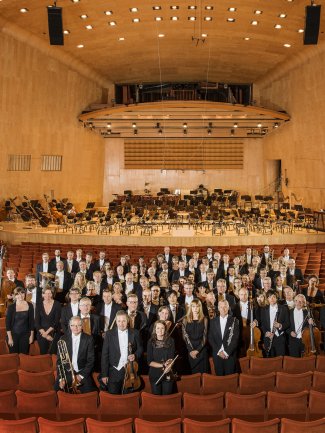 HarrisonParrott is delighted to be working with Gothenburg Symphony – the National Orchestra of Sweden – on a wide-ranging collaboration embracing artistic planning, touring and marketing.
Founded in 1905, Gothenburg Symphony has become known for its advocacy of a wealth of Scandinavian music, alongside its prowess in the broader European and American repertoire. Its Chief Conductors have included Neeme Järvi, Charles Dutoit and Gustavo Dudamel; Santtu-Matias Rouvali began as Principal Conductor in 2017/18. For the 2015/16 season the Orchestra worked with Barbara Hannigan as its Artist in Residence, and she returns as Principal Guest conductor, alongside Christoph Eschenbach, in the 2019/20 season, taking over from Kent Nagano.
In addition to performances at the iconic Gothenburg Concert Hall and on tour, the orchestra reaches a wide audience from around the world via its GSOPlay live broadcasts and app.
The ongoing consultancy includes the development of statement projects within the context of the Orchestra's overall artistic planning, and particularly in the run up to the 400th anniversary of the founding of the city of Gothenburg in 2021. HarrisonParrott will also work with GSO to strengthen its international touring, and leverage its international brand through marketing, PR, recordings and digital initiatives.