Kent Nagano to receive awards from

ISPA

and

CALQ
26/5/2017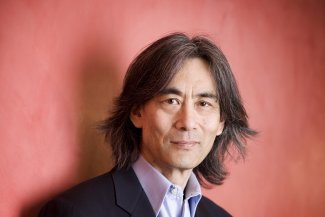 We are delighted to announce that Kent Nagano will be honoured with two awards this week.
On 26 May, he will receive the ​'Distinguished Artist Award' at the 100th ISPA, International Society for the Performing Arts conference held at the Place des Arts, Montreal from 23 to 27 May. Previous winners of the illustrious award include; Dame Joan Sutherland, Dietrich Fischer-Dieskau, Ravi Shankar, Krzysztof Penderecki and Sir Simon Rattle for their contributions of talent, artistry, dedication and service to the world of the performing arts.
In addition, Kent will also be presented with an award by the Quebec Arts and Letters Council (CALQ) for his exceptional contribution to the vitality and influence of Quebec culture. The ceremony will be held on 29 May at the Phi Centre in Montreal.
Iarlaith Carter
Associate Director, Artist Management
Camilla Walt
Artist Manager