Nagano publishes autobiography to be released in April

2019
16/11/2018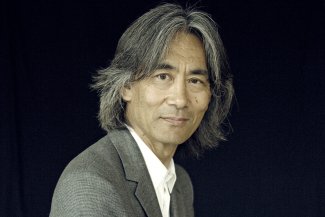 McGill-Queen's University Press are delighted to announce the publication of the English translation of Kent Nagano​'s book ​'Erwarten Sie Wunder' originally published in 2014 by German publisher, BerlinVerlag. The autobiography will be released in English under the title ​'Classical Music – Expect the Unexpected' and will be available from April 2019.
Addressing the relevance of classical music today, Nagano shares his own story and engagement with the masterpieces and great composers of classical music, his work with some of the world's major orchestras and his commitment to bringing music to everyone.

For more information on the publication, please visit the publisher's site here.
Jasper Parrott
Executive Chairman HP Group & Associated Companies
Iarlaith Carter
Associate Director, Artist Management
Camilla Walt
Artist Manager