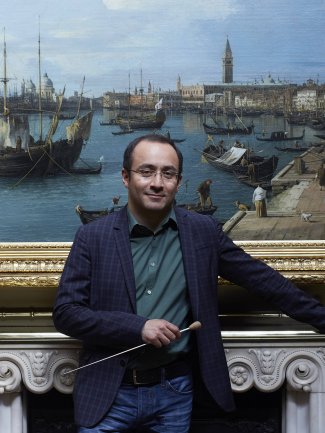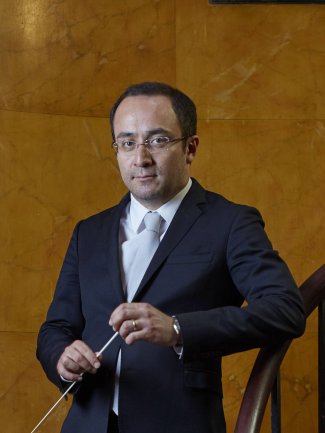 Riccardo Minasi
Conductor / Violin
"Riccardo Minasi's conducting is second to none … This is one of the great Handel recordings and very highly recommended."

(Guardian)
Chief Conductor: Mozarteumorchester Salzburg
Described by The Guardian as ​"an outstanding musician", conductor and violinist Riccardo Minasi has quickly established a reputation as one of the most exciting talents to emerge on the European scene in recent years.
Alongside his position as Chief Conductor of Mozarteumorchester Salzburg (with whom he made his first appearance at the Salzburg Festival), this coming season sees him return to Opernhaus Zürich (Die Entführung aus dem Serail), Hamburgische Staatsoper (Alcina) and Orchestre national de Lyon (multiple projects ranging from Bach to Wagner) as well as making his debut with Konzerthausorchester Berlin. He also maintains his regular relationships with Ensemble Resonanz and La Scintilla. Recent conducting and directing engagements include debuts with Tokyo Metropolitan Symphony Orchestra, NDR Radiophilharmonie, Stavanger Symphony Orchestra, Orchestre de Chambre de Lausanne, Portland Baroque Orchestra and Los Angeles Chamber Orchestra.
Minasi has a wealth of recording experience alongside the world's top artists, having recorded with the likes of Joyce DiDonato, Ann Hallenberg and Philippe Jaroussky. He featured on four ECHO Klassik 2016 award-winning albums, Minasi's own recordings gain critical acclaim, with his Biber Rosenkranz Sonatas featuring as a finalist in the Midem Classical Awards.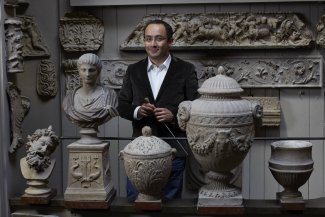 "Of course, the great players of the Mozarteum Orchestra seized every opportunity to bring their own flair to Stravinsky's ​"Le Sacré du Printemps" in a magnificent and impressive manner. Starting with the thoughtfully performed entry of the solo bassoon on the sonorous viola quartet in front of the podium of the Great Festspielhaus, to the shattering eight horns, or the formidably dissonant rubbing trumpets and trombones. Minasi understood the score in detail and duly fuelled the dynamically startling dramatic accents. Fascinating, simply inspiring!"
DrehPunktKultur, September 2019
"Finally the ​"Haffner" Symphony KV 385 was on the plan. It was an absolute triumph: Riccardo Minasi's instructive conducting made the opening allegro explode […][…] eventually Minasi, typically Italian, prancing and fencing with the baton as if it was a rapier, drove the Mozarteumorchester, which was in top form, through the concluding presto. ​"As fast as possible" is what the composer wanted – it became a complete Mozart bliss."
(Drehpunktkultur, February 2018)
"Directed by violinist Riccardo Minasi and harpsichordist Maxim Emelyanychev the performances sport a vivid character — not Rococo airs and graces, but earthy energy and truculent humour."
(Financial Times, March 2016)
"The music sparkles in this quick-witted and imaginatively embellished performance from Il pomo d'oro, conducted by Riccardo Minasi."
(Financial Times, December 2015)
"Never knowingly understated, Minasi and his musicians offered vibrant playing to underpin those gymnastics, with surging violins and thudding bass lines. But they showed a calmer, more fluid side in arias such as Hasse's Ebbi da te la vita from Siroe, re di Persia. The instrumental contributions between arias were more than just filler: they included concertos and sonatas by little-known Neapolitan composers."
(Guardian, November 2015)
"The symphonies continually ambush the ear, bristling with startling leaps of the imagination that resonate powerfully with Riccardo Minasi's visceral direction. The B minor Symphony's Presto is so incendiary that asbestos gloves might be in order…[but] playing it safe in these rollercoaster symphonies is never an option."
(BBC Music Magazine, September 2015)