Riccardo Minasi inaugural performance as Chief Conductor of the Mozarteumorchester Salzburg
21/9/2017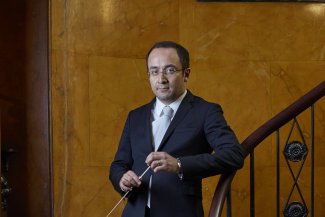 On Thursday 21 September, Riccardo Minasi gives his inaugural performance as Chief Conductor of the Mozarteumorchester Salzburg in a programme designed to show the versatility of the Orchestra.
Spanning several centuries of music, the programme features Shostakovich's Festive Overture, Haydn's Te Deum, Stravinsky's Feu d'artifice, Liszt's Les Préludes, and CPE Bach's Magnificat.
He will return to the Mozarteumorchester Salzburg on 8 October for his official debut at the Grosses Festspielhaus, performing Berlioz, Mendelssohn and Strauss.
Lydia Connolly
Director, Head of Artist Management