Riccardo Minasi debuts with Mozarteum Orchester Salzburg
16/9/2016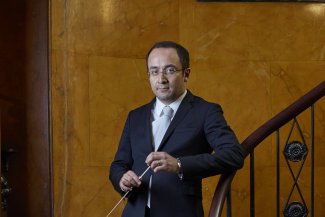 Riccardo Minasi conducts and plays with the Mozarteum Orchester Salzburg for the first time on 22 September at the Stiftung Mozarteum Salzburg.
The programme features Pärt's Arbos, Händel's Water Music Suite No. 2 in D, Respighi's La Primavera, Salieri's La tempesta di mare, Nielsen's Helios, Rebel's Les éléments and Verdi's Le quattro stagioni.
This debut follows on from a highly successful first visit to the Stavanger Symphony Orchestra performing a programme of Mozart, Cannabich and Vanhal.
Iarlaith Carter
Associate Director, Artist Management