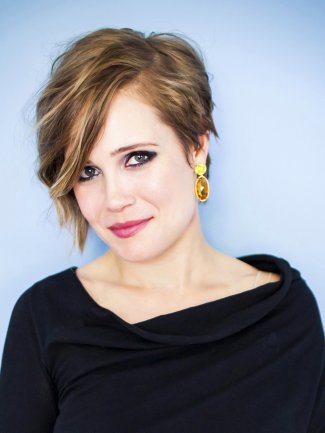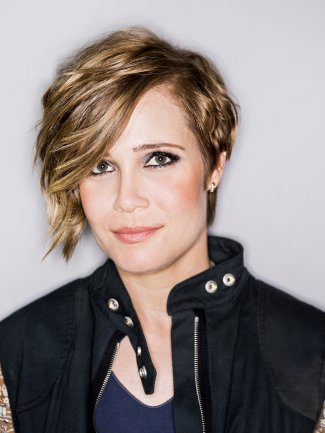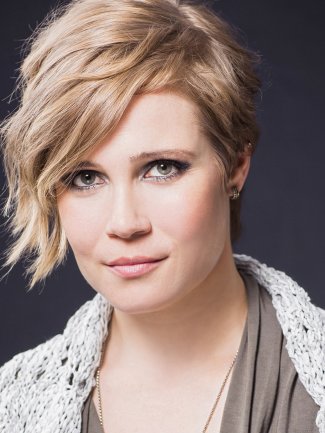 "In short, a fantastic talent"

(Gramophone)
An outstanding champion of contemporary music, Leila Josefowicz is the chosen interpreter of several leading composers including the late Oliver Knussen, Esa-Pekka Salonen, Steven Mackey, Matthias Pintscher and Luca Francesconi.
Highlights of Josefowicz's 2019/20 season include opening the London Symphony Orchestra's season with Sir Simon Rattle and returning to San Francisco Symphony with the incoming Music Director Esa-Pekka Salonen to perform his Violin Concerto. Further engagements include concerts with Los Angeles Philharmonic, NDR Elbphilharmonie Orchester, Orchestre de la Suisse Romande, Chicago Symphony Orchestra, City of Birmingham Symphony Orchestra and the Cleveland and Philadelphia orchestras, where she will be working with conductors at the highest level, including Susanna Mälkki, Matthias Pintscher and John Adams.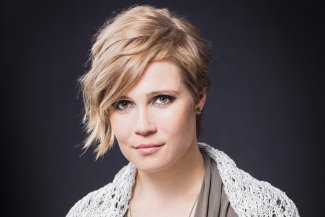 Show More

Alongside pianist John Novacek, with whom she has enjoyed a close collaboration since 1985, Josefowicz has performed recitals at world-renowned venues such as New York's Zankel Hall, Washington DC's Kennedy Center and London's Wigmore Hall, as well as in Reykjavik, Chicago, San Francisco and Santa Barbara. This season, they appear together at Washington DC's Library of Congress, New York's Park Avenue Armory and Amherst College. She will also join Thomas Adès in recital to perform the world premiere of his new violin and piano work at Fondation Louis Vuitton in Paris and the Japanese premiere at the Tokyo Opera City Cultural Foundation.

Recent highlights include engagements with the Berliner Philharmoniker, Royal Concertgebouw Orchestra, Washington's National Symphony Orchestra, Tonhalle-Orchester Zürich and Boston and Finnish Radio symphony orchestras. In summer 2017, Josefowicz appeared at Birmingham's Symphony Hall and London's Royal Albert Hall at the BBC Proms with City of Birmingham Symphony Orchestra under conductor Mirga Gražinytė-Tyla.
"Josefowicz, who played with stunning brilliance, (…) her high-voltage presence being as striking as dance."
(Mark Swed, LA Times, July 2019)
"Josefowicz is magnificent throughout, whether negotiating ferocious technical challenges or playing with gentle lyrical wonder"
(Tim Homfray, The Strad, April 2019)
"Leila Josefowicz is just the right kind of violinist: tough, uncompromising, always ready to do battle with the band and to soar, exhilaratingly, above it."
(Andrew McGregor, Radio 3 Record Review)
"Ms. Josefowicz seized on every phrase of the violin part to bring out its character and musical content. She made the most of each moment, playing with brightness, mystery, eagerness"
(Anthony Tommasini, New York Times, October 2018)
"From breathless pyrotechnic explosions to the episodes of expressive (but still steely) lyricism, [Leila Josefowicz] brought every corner of the work to light like a majestic tragedian."
(San Francisco Chronicle, February 2017)
"Josefowicz's musicianship is one of a kind — completely in tune with the shifting emotional landscape of Adams' harmonic musical language, which is complex, but not in the over-intellectualized, 20th-century avant-garde way. Its complexity reflects first and foremost the emotional complexity of the musical content. Josefowicz brought all these layers to life."
(Thomas May, The Seattle Times, March 2016)
"Duende: The Dark Notes revealed itself to be a richly imagined score in this performance by the violinist Leila Josefowicz under the baton of Susanna Mälkki. Playing with wonderful virtuosity, Josefowicz commanded a part that scarcely rests and forms an almost constant aspect of the soundscape."
(John Allison, The Daily Telegraph, July 2015)
"What would a Scheherazade for our own time be like? This work offers John Adams' answer in the portrait of a beautiful, empowered and fearless woman confronting oppression. He described the brilliant Leila Josefowicz, for whom he wrote this work in a commission from the New York Philharmonic, as the embodiment of his heroine as a fearless and empowered artist. Long an Adams champion, Ms Josefowicz gave a dazzling and inspired performance."
(Anthony Tommasini, The New York Times, March 2015)
"Josefowicz, for whom Esa-Pekka Salonen's Violin Concerto was written, plays with confidence and fizzing energy"
(Andrew Morris, International Record Review, January 2013)