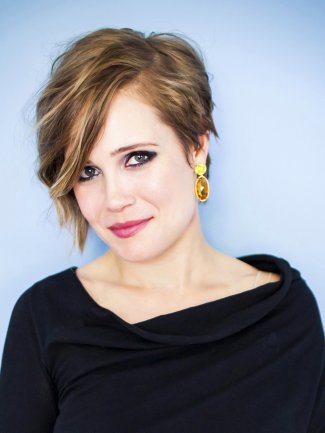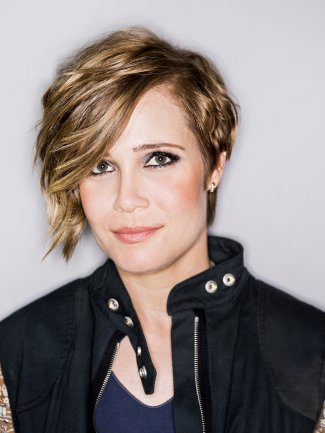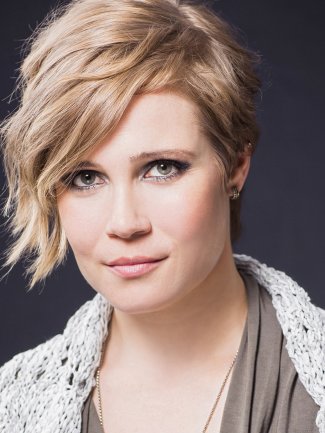 "In short, a fantastic talent"

(Gramophone)
Leila Josefowicz's passionate advocacy of contemporary music for the violin is reflected in her diverse programmes and enthusiasm for performing new works. In recognition of her outstanding achievement and excellence in music, she won the 2018 Avery Fisher Prize and was awarded a prestigious MacArthur Fellowship in 2008, joining prominent scientists, writers and musicians who have made unique contributions to contemporary life.
Most recent highlights include opening the London Symphony Orchestra's season with Sir Simon Rattle and returning to San Francisco Symphony with the incoming Music Director Esa-Pekka Salonen to perform his Violin Concerto, concerts with Los Angeles Philharmonic, Chicago Symphony Orchestra and the Cleveland and Philadelphia orchestras, where she worked with conductors at the highest level, including Susanna Mälkki, Matthias Pintscher and John Adams. Further engagements include returns to Cincinnati Symphony Orchestra and Detroit Symphony Orchestra.
A favourite of living composers, Josefowicz has premiered many concertos, including those by Colin Matthews, Steven Mackey and Esa-Pekka Salonen, all written specially for her. Recent premieres include John Adams' Scheherazade.2 (Dramatic Symphony for Violin and Orchestra) in 2015 with the New York Philharmonic and Alan Gilbert, and Luca Francesconi's Duende – The Dark Notes in 2014 with Swedish Radio Symphony Orchestra and Susanna Mälkki. Josefowicz enjoyed a close working relationship with the late Oliver Knussen, performing various concerti, including his violin concerto, together over 30 times.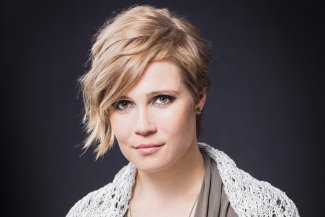 Alongside pianist John Novacek, with whom she has enjoyed a close collaboration since 1985, Josefowicz has performed recitals at world-renowned venues such as New York's Zankel Hall and Park Avenue Armory, Washington DC's Kennedy Center and Library of Congress and London's Wigmore Hall, as well as in Reykjavik, Chicago, San Francisco and Santa Barbara.

Josefowicz has worked with the Berliner Philharmoniker, Royal Concertgebouw Orchestra, Washington's National Symphony Orchestra, Tonhalle-Orchester Zürich and Boston and Finnish Radio symphony orchestras. In summer 2019, Josefowicz took part in a special collaboration between Los Angeles Philharmonic, the Royal Ballet, and Company Wayne McGregor featuring the music of composer-conductor Thomas Adès.

Josefowicz has released several recordings, notably for Deutsche Grammophon, Philips/​Universal and Warner Classics and was featured on Touch Press's acclaimed iPad app, The Orchestra. Her latest recording, released in 2019, features Bernd Alois Zimmermann's Violin Concerto with the Finnish Radio Symphony Orchestra conducted by Hannu Lintu. She has previously received nominations for Grammy Awards for her recordings of Scheherazade.2 with the St Louis Symphony conducted by David Robertson, and Esa-Pekka Salonen's Violin Concerto with the Finnish Radio Symphony Orchestra conducted by the composer.
"Josefowicz whipped up into a storm, the violin line — with its determined, tenacious double stops and aggressive glissando skips — acting as lone voice in a cluttered, cosmopolitan landscape."
(San Francisco Classical Voice, March 2020)
"Josefowicz became Adams' ​"dream," easily navigating the concerto's difficulties, flowing through and floating above the orchestra."
(San Diego Union-Tribune, January 2020)
"Josefowicz brought ferociously raw expression to the opening ​"Recitative" and a poignant lyricism to a too-moving-for-words central ​"Aria." Then she turned the ​"Gigue" into a gripping dance of life and death."
(LA Times, December 2019)
"Josefowicz's fierce commitment to a solo part that never parades virtuosity for its own sake, but also because its challenges always serve a searching and rewardingly complex musical argument."
(Guardian, September 2019)
"Josefowicz, who played with stunning brilliance, (…) her high-voltage presence being as striking as dance."
(Mark Swed, LA Times, July 2019)
"Josefowicz is magnificent throughout, whether negotiating ferocious technical challenges or playing with gentle lyrical wonder"
(Tim Homfray, The Strad, April 2019)
"Leila Josefowicz is just the right kind of violinist: tough, uncompromising, always ready to do battle with the band and to soar, exhilaratingly, above it."
(Andrew McGregor, Radio 3 Record Review)
"This must be one of the 20th century's most challenging violin and piano works [Zimmermann's 1950 Sonata], and these two dispatched it with terrific verve."
(The Times, January 2019)
"Ms. Josefowicz seized on every phrase of the violin part to bring out its character and musical content. She made the most of each moment, playing with brightness, mystery, eagerness"
(Anthony Tommasini, New York Times, October 2018)
"From breathless pyrotechnic explosions to the episodes of expressive (but still steely) lyricism, [Leila Josefowicz] brought every corner of the work to light like a majestic tragedian."
(San Francisco Chronicle, February 2017)
"Josefowicz's musicianship is one of a kind — completely in tune with the shifting emotional landscape of Adams' harmonic musical language, which is complex, but not in the over-intellectualized, 20th-century avant-garde way. Its complexity reflects first and foremost the emotional complexity of the musical content. Josefowicz brought all these layers to life."
(Thomas May, The Seattle Times, March 2016)
"Duende: The Dark Notes revealed itself to be a richly imagined score in this performance by the violinist Leila Josefowicz under the baton of Susanna Mälkki. Playing with wonderful virtuosity, Josefowicz commanded a part that scarcely rests and forms an almost constant aspect of the soundscape."
(John Allison, The Daily Telegraph, July 2015)
"What would a Scheherazade for our own time be like? This work offers John Adams' answer in the portrait of a beautiful, empowered and fearless woman confronting oppression. He described the brilliant Leila Josefowicz, for whom he wrote this work in a commission from the New York Philharmonic, as the embodiment of his heroine as a fearless and empowered artist. Long an Adams champion, Ms Josefowicz gave a dazzling and inspired performance."
(Anthony Tommasini, The New York Times, March 2015)
"Josefowicz, for whom Esa-Pekka Salonen's Violin Concerto was written, plays with confidence and fizzing energy"
(Andrew Morris, International Record Review, January 2013)