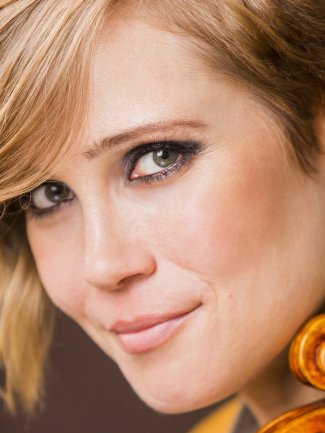 Leila Josefowicz performs the world premiere of Pintscher's Violin Concerto
28/1/2022
Leila Josefowicz returns to Cincinnati Symphony Orchestra for the world premiere of Matthias Pintscher's Assonanza for Violin and Chamber Orchestra conducted by the composer himself. The new work will be performed twice on 28 and 29 January at the Music Hall Cincinnati.
"Matthias is one of my dearest friends and one of the great composers of our time. It is so exciting to be able to give a world premiere which happens only once in a piece's life. This piece is a very spiritual, existential work in which the violin is the sorceress — she calls the tribes, the voices, the caverns, the birds in their caves out to respond, she triggers them, she asks them, she seduces them to resonate with her, to join with her, but ultimately, she's alone." (Leila Josefowicz)
Leila will perform the Swiss premiere of the concerto with Musikkollegium Winterthur and Matthias Pintscher on 6 April at Stadthaus Winterthur and on 7 April at Kirche St. Johann in Schaffhausen.