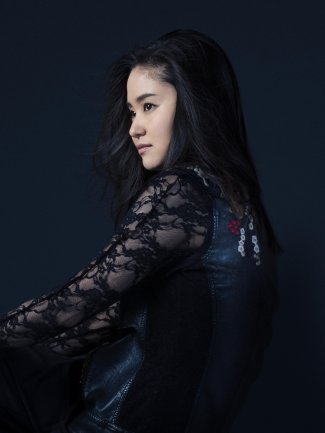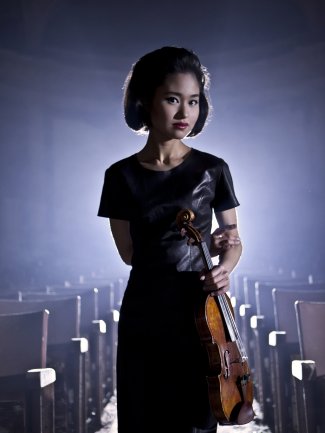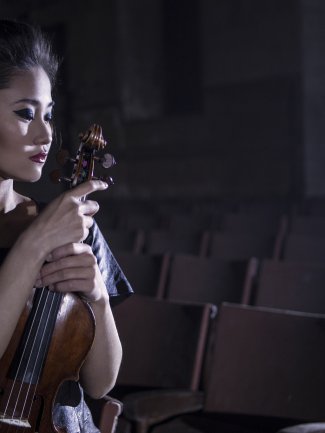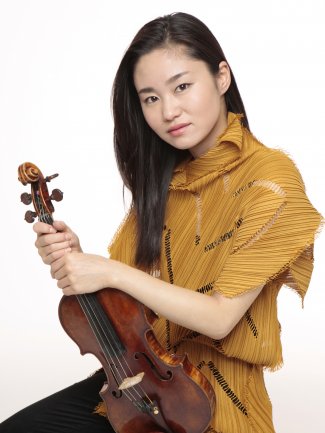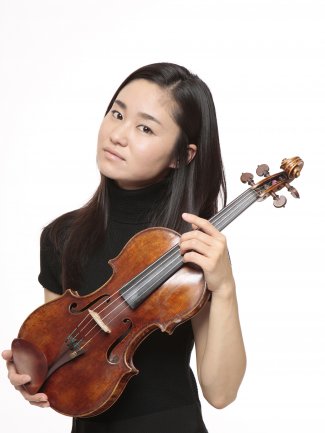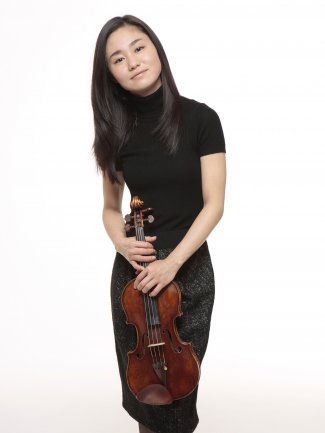 "Shoji isn't merely a superb technician, she's a deeply engaging performer. Her richly resonant, spirited sound that is impressive and so, too, is the poetic delicacy of her phrasing."

(Gramophone)
Described by Gramophone magazine as ​"a formidable musician, able to draw on huge reserves of stamina and the unflinching equal of anything thrown at her," Sayaka Shoji regularly performs with the world's leading conductors including: Vladimir Ashkenazy, Mariss Jansons, Zubin Mehta, Paavo Järvi, Osmo Vänskä, Sir Antonio Pappano and Yannick Nézet-Séguin. Recent engagements have included concerts with the Orchestre Philharmonique de Radio France, NDR Elbphilharmonie Orchester, Czech Philharmonic Orchestra, Polish National Radio Symphony Orchestra and Seoul Philharmonic Orchestra.
This season, Sayaka will tour to Japan with The Mariinsky Orchestra under the inimitable baton of Valery Gergiev. Continuing her relationship with Krzysztof Penderecki she will perform with Sinfónica de Galicia and Accademia di Santa Cecilia (Gianandrea Noseda). In 2018 she joins the Tonkünstler-Orchester Niederösterreich (Yutaka Sado) for a performance at Vienna's Musikverein. Further ahead, she performs with the NHK Symphony Orchestra and pianist Vikingur Ólafsson (Vladimir Ashkenazy) and the Würth Philharmonic Orchestra (Leo Hussain).
Show More

Sayaka performs regularly with her long-time mentor and supporter, Yuri Termikanov. With the St Petersburg Philharmonic Orchestra they have toured to Japan, Mexico, Russia, Spain, UK, Ireland, Belgium, France, Italy, and USA, and will return to Japan in 2018 and further collaborations this season include a concert tour to Russia and recording of the Beethoven and Sibelius concertos.

Recording partners have included Menahem Pressler with whom Sayaka collaborated for a live recording of Mozart, Schubert and Brahms released on Deutsche Grammophon, and Gianluca Cascioli for the complete cycle of Beethoven's Violin Sonatas on the same label. For Mirare, Sayaka has recorded solo pieces by Bach and Reger and Shostakovich's Violin Concertos with the Ural Philharmonic Orchestra, conducted by Dmitri Liss.

Sayaka plays a 1729 Recamier Stradivarius which is kindly loaned to her by Ueno Fine Chemicals Industry Ltd.
"Wednesday's soloist in the concerto was Japanese violinist Sayaka Shoji, who in 1999 became the youngest winner and first Japanese to capture the Paganini Competition. Playing a 1729 Stradivarius, she displayed a tone that was luxurious in the lower registers, especially at the beginning, and sweet as she ascended to the upper reaches in the second movement. She sailed effortlessly through the third movement's pyrotechnics and was joined throughout by sympathetic accompaniment from Temirkanov and Co."
(Robert D. Thomas, March 2017, The Orange County Register)
"Soloist Sayaka Shoji (first prize-winner at the 1999 Paganini Competition) demonstrated admirable technical assurance and total commitment to the cause, playing as if she truly loved the music."
(Robert Markow, backtrack, November 2016)
"The first Japanese and youngest-ever winner of the Paganini Competition in 1999 has ample technical ability, but it was her beautifully crafted playing that truly impressed. Shoji treated her listeners to amazing permutations of articulation, tone colour, dynamics and phrasing, while keeping everything coherent and un-forced."
(The Straits Times, October 2016)
"Her performance here revealed impeccable intonation and an ability to sculpt phrases with considerable eloquence."
(Tim Smith, The Baltimore Sun, February 2014)
"Sayaka Shoji is not big, but she certainly has a powerful sound. This was impressive, muscular playing, the bow biting into the string up near the bridge, a hair's breadth away from ponticello. She has a gorgeous tone, is passionate and expressive, and she takes risks, playing with a rubato that is never excessive and constantly aids the shaping of the music and its direction. She could be ravishingly soft as well, although she ignored Tchaikovsky's request for a mute in the Canzonetta. The finale was a devil-take-the-hindmost affair, full of dash and colour, with the air of a caprice and a hint of recklessness. This was a proper, thrilling, live event."
(Tim Homfray, The Strad, October 2013)