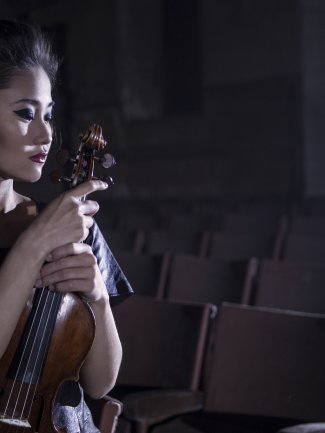 ©
Photo: Formento & Formento -YellowKorner
Sayaka Shoji embarks on a tour of Italy with

SPPO

and Maestro Temirkanov
10/5/2019
Under the baton of its artistic director, Yuri Temirkanov, the St Petersburg Philharmonic embark on a 5 date concert tour with soloist, Sayaka Shoji. Performing Tchaikovsky's Violin Concerto, the tour includes concerts at the Teatro Nuovo Giovanni, Udine, Petruzzelli Theatre, Bari and Parco della Musica in Rome.
Sayaka has established a long relationship with Maestro Temirkanov and the Orchestra having collaborated for a number of years, including on a number of recordings for Deutsche Grammophon their most recent being a record of Beethoven's and Sibelius' Violin Concertos which were released last year.
In the forthcoming months, Sayaka will give concerts in Lisbon, Bonn and on tour in Japan tour with Maestro Penderecki.