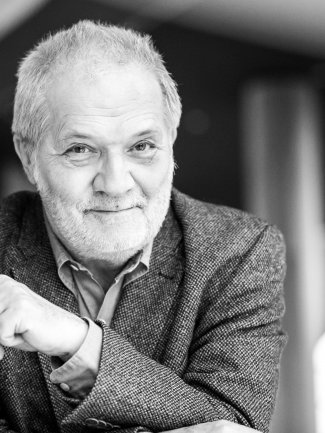 Peter Eötvös
Conductor / Composer
Composer, conductor and teacher: the Hungarian Peter Eötvös combines all three roles in a career of exceptional international significance.
Composer, conductor and teacher, Peter Eötvös combines all three roles in one very high-profile career. His music features regularly in the programmes of orchestras, contemporary music ensembles and festivals worldwide, and as composer and conductor he has led projects focusing on his work in cities across the globe.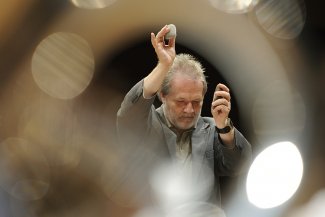 See More

Peter Eötvös' conducting activities are characterised by long-term relationships with Europe's most distinguished orchestras, opera houses and leading new music ensembles. From 1985 to 2011, he held conducting titles with the Radio Chamber Orchestra Hilversum, BBC Symphony, Gothenburg Symphony and Budapest Festival orchestras, Radio-Sinfonieorchester Stuttgart des SWR and Radio-Symphonieorchester Wien. Celebrating his 75th birthday in 2019, Peter Eötvös focuses 2018/19 on portrait programmes and residencies predominantly featuring his music. As Capell-Composer with the Staatskapelle Dresden, Eötvös opens his residency with the German premiere of the orchestral piece The Gliding of the Eagle in the Skies and violin concerto Seven performed by Akiko Suwanai. Elsewhere, Eötvös-focused concerts are scheduled with Orchestre de Paris, hr-Sinfonieorchester (to conclude his 3-year residency), Gothenburg and Antwerp symphony orchestras. Peter Eötvös also returns to the Philharmonia Orchestra London (to conduct the UK premiere of Multiversum) and the BBC Symphony Orchestra with whom he appears at the prestigious Festival Printemps des Arts de Monte-Carlo in an all-Bartók programme featuring Renaud Capuçon.
Gallery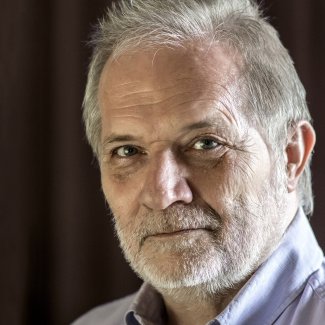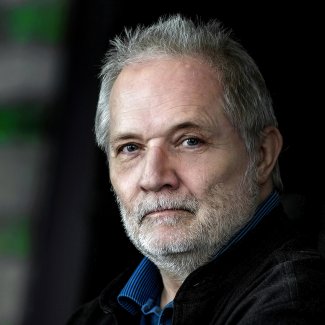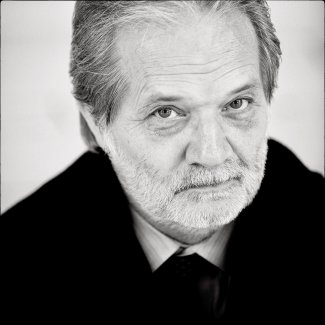 "Eötvös has a conductor's sense for the practicalities of performance, and every part seemed ideally suited to the respective instrument or voice."
(Arts Desk, Gavin Dixon, March 2017)
"Eötvös's magnificent score is by turns explosive and luminescent, ranging from fierce dissonance to otherworldly enchantment."
(BBC Music Magazine, February 2017)
"Eötvös's rapid shifts in mood and colour, combined with his fugitive tonality, generated suspense."
(Michael Church, The Independent, August 2013)
"The Bartók, however, was utterly compelling… performed with an admirable restraint that resulted in almost unbearable tensions in the opening andante, and an adagio of beguiling if sinister beauty… Eötvös's conducting was lean, extrovert and wonderfully detailed. Outstanding."
(The Guardian, April 2012)
"The return of Peter Eötvös after his successful concert with the LSO last season could hardly have been more welcome…Eötvös's subtle control over a piece which can all too easily sprawl was hardly to be doubted.."
(Classical Source, April 2012)
"Eötvös perfectly illustrated the elegance of understatement. This was a delicately coloured, coolly tempered reading of Debussy's Three Nocturnes, the strings pellucid, the flute and harp chaste, each accent placed just so, unhurried and subtle. The seduction continued in the Szymanowski…moments of pure elevation, pure dazzle, pure freedom."
(Independent on Sunday, April 2012)