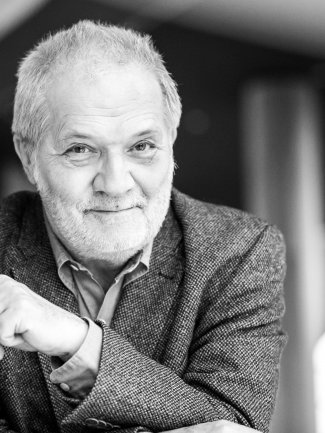 Peter Eötvös
Conductor / Composer
Composer, conductor and teacher: the Hungarian Peter Eötvös combines all three roles in a career of exceptional international significance.
Composer, conductor and teacher, Peter Eötvös combines all three roles in one very high-profile career. His music features regularly in the programmes of orchestras, contemporary music ensembles and festivals worldwide, and as composer and conductor he has led projects focusing on his work in cities across the globe.
As Peter Eötvös continues to celebrate his 75th birthday in 2019, autumn highlights of the 2019/20 season include concerts with Berliner Philharmoniker as part of the Berliner Festspiele Festival, as well as Brussels Philharmonic, Czech Philharmonic and Helsinki Philharmonic Orchestra. Spring 2020 features Eötvös' extensive residency at the Tongyeong International Music Festival and his return to the Wiener Staatsoper for revivals of his celebrated opera Three Sisters.
Throughout the 2019/20 season, Peter Eötvös is conducting a number of world and territorial premieres of his own new works. This includes Alhambra violin concerto with Berliner Philharmoniker and Isabelle Faust, as well as Aurora concerto for double bass and chamber orchestra with the Karajan-Academy and Berliner Philharmoniker Principal Bass Matthew McDonald. His latest chamber music work, Secret Kiss (after Alessandro Baricco's novel Silk), will be performed by ensemble Musikfabrik and Ryoko Aoki in Berlin, Cologne and Budapest, and will also receive its Korean premiere at the Tongyeong International Music Festival.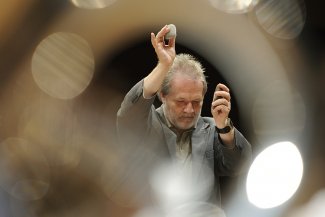 See More

Alongside his career as composer and conductor, Eötvös places equal importance on his teaching activities, primarily at the Peter Eötvös Contemporary Music Foundation. The Foundation was established in 2004 and is where he organises special mentoring programme for composers and conductors.
Gallery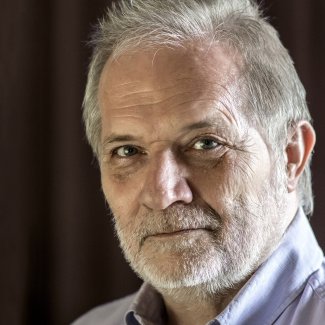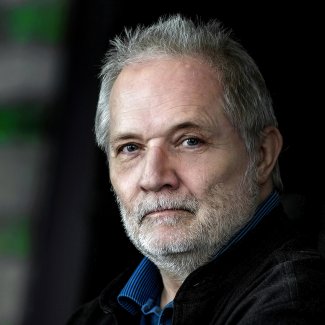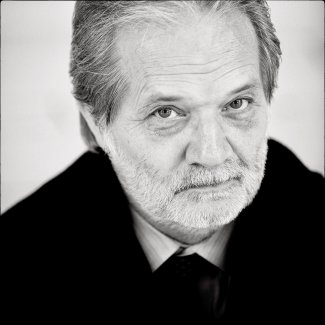 "Eötvös has a conductor's sense for the practicalities of performance, and every part seemed ideally suited to the respective instrument or voice."
(Arts Desk, Gavin Dixon, March 2017)
"Eötvös's magnificent score is by turns explosive and luminescent, ranging from fierce dissonance to otherworldly enchantment."
(BBC Music Magazine, February 2017)
"Eötvös's rapid shifts in mood and colour, combined with his fugitive tonality, generated suspense."
(Michael Church, The Independent, August 2013)
"The Bartók, however, was utterly compelling… performed with an admirable restraint that resulted in almost unbearable tensions in the opening andante, and an adagio of beguiling if sinister beauty… Eötvös's conducting was lean, extrovert and wonderfully detailed. Outstanding."
(The Guardian, April 2012)
"The return of Peter Eötvös after his successful concert with the LSO last season could hardly have been more welcome…Eötvös's subtle control over a piece which can all too easily sprawl was hardly to be doubted.."
(Classical Source, April 2012)
"Eötvös perfectly illustrated the elegance of understatement. This was a delicately coloured, coolly tempered reading of Debussy's Three Nocturnes, the strings pellucid, the flute and harp chaste, each accent placed just so, unhurried and subtle. The seduction continued in the Szymanowski…moments of pure elevation, pure dazzle, pure freedom."
(Independent on Sunday, April 2012)