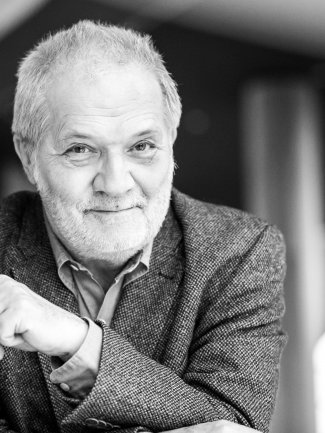 Peter Eötvös
Conductor / Composer
Composer, conductor and teacher: the Hungarian Peter Eötvös combines all three roles in a career of exceptional international significance.
Composer, conductor and teacher, Peter Eötvös combines all three roles in one very high-profile career. His music features regularly in the programmes of orchestras, contemporary music ensembles and festivals worldwide, and as composer and conductor he has led projects focusing on his work in cities across the globe.
As Peter Eötvös continues to celebrate his 75th birthday in 2019, autumn highlights of the 2019/20 season include concerts with Berliner Philharmoniker as part of the Berliner Festspiele Festival, as well as Brussels Philharmonic, Czech Philharmonic and Helsinki Philharmonic Orchestra. Spring 2020 features Eötvös's return to the Wiener Staatsoper for revivals of his celebrated opera Three Sisters.
Throughout the 2019/20 season, Peter Eötvös is conducting a number of world and territorial premieres of his own new works. This includes Alhambra violin concerto with Berliner Philharmoniker and Isabelle Faust, as well as Aurora concerto for double bass and chamber orchestra with the Karajan-Academy and Berliner Philharmoniker Principal Bass Matthew McDonald. His latest chamber music work, Secret Kiss (after Alessandro Baricco's novel Silk), will be performed by ensemble Musikfabrik and Ryoko Aoki in Berlin, Cologne and Budapest.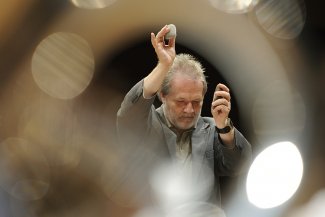 Peter Eötvös' conducting activities are characterised by long-term relationships with Europe's most distinguished orchestras, opera houses and leading new music ensembles. From 1985 to 2011, he held conducting titles with the Radio Chamber Orchestra Hilversum, BBC Symphony Orchestra, Gothenburg Symphony, Budapest Festival Orchestra, Radio-Sinfonieorchester Stuttgart des SWR and Radio-Symphonieorchester Wien.

Widely regarded as one of the world's leading interpreters of contemporary music, Eötvös performed regularly with the Stockhausen Ensemble between 1968 and 1976 and collaborated with the electronic music studio of the WDR Funkhausorchester Köln (formerly WDR Rundfunkorchester Köln) from 1971 to 1979. In 1978, at the invitation of Pierre Boulez, he became Musical Director of the Ensemble intercontemporain, a post he held until 1991. In 2015 he led the London Symphony Orchestra's celebration of Boulez's 90th birthday, and in 2018 he took part in major presentations of Stockhausen's music.

Peter Eötvös has composed new works for the most prestigious orchestras, including Berliner Philharmoniker (Cello Concerto Grosso, 2011), New York Philharmonic (Senza Sangue, 2015), Wiener Philharmoniker (Halleluja – Oratorium balbulum, 2016 at the Salzburg Festival) and the Royal Concertgebouw Orchestra (Multiversum 2017). His third violin concerto, entitled Alhambra and dedicated to Isabelle Faust, received its world premiere at the Granada Festival in July 2019 (Mahler Chamber Orchestra; conductor Pablo Heras-Casado) and was subsequently conducted by the composer himself and performed by the BBC Symphony Orchestra at the BBC Proms Festival 2019.

In 2017 and 2018, Eötvös's orchestral requiem Alle Vittime Senza Nome, reflecting on the migration crisis in Europe, was commissioned and premiered in Italy by the country's four major institutions – Associazione Orchestra Filarmonica della Scala, Orchestra dell'Accademia Nazionale di Santa Cecilia, Orchestra Sinfonica Nazionale della Rai and Orchestra del Maggio Musicale Fiorentino. In the 2018/19 season, Peter Eötvös was Capell-Compositeur of Staatskapelle Dresden, one of Europe's oldest and most prominent orchestras, which presented his orchestral and chamber music in a series of six concerts throughout the season.

Peter Eötvös's operas Senza Sangue, Paradise Reloaded (Lilith), Love and Other Demons, Angels in America and Golden Dragon followed his repertoire staple and seminal work Three Sisters in generating an ever-increasing number of new productions worldwide, from Buenos Aires to Yekaterinburg.

Alongside his career as composer and conductor, Eötvös places equal importance on his teaching activities, primarily at the Peter Eötvös Contemporary Music Foundation. The Foundation was established in 2004 and is where he organises special mentoring program for composers and conductors.

Eötvös' compositions have been recorded by labels including BMC, Naïve, BIS, Deutsche Grammophon, ECM, KAIROS and Col Legno, and his music is published by Schott Music Mainz, Ricordi Berlin, Editio Musica Budapest and Salabert Editions Paris.

He is a member of the Akademie der Künste in Berlin, Széchenyi Academy of Literature and Arts in Budapest, Sächsische Akademie der Künste in Dresden, Royal Swedish Academy of Music and Royal Flemish Academy of Belgium, and an Honorary Academician of Santa Cecilia.

Peter Eötvös has been honoured with numerous awards throughout his career, including the French Officier and Commandeur de l'Ordre des Arts et des Lettres, Hungarian Kossuth Prize, Bartók Prize, and Royal Philharmonic Society Music Award. He has also received the Cannes Classical Living Composer Award and Pro Europa Composition Prize. In 2011, he was honoured by the Biennale di Venezia with the Golden Lion award for lifetime achievement in music. In 2015 he was awarded the Order of Saint Stephen by the Hungarian President. In 2016 he received the Grand Prix artistique de la Fondation Simone et Cino Del Duca by the Académie des Beaux-arts and in 2018 he was awarded the Goethe Medaille, an official decoration of the Federal Republic of Germany.
Gallery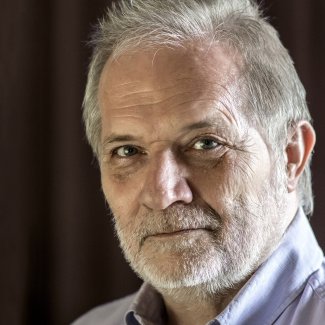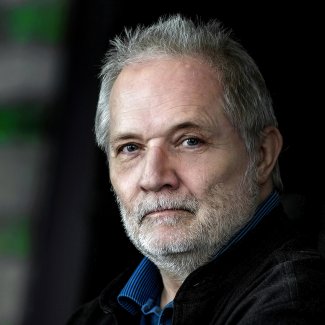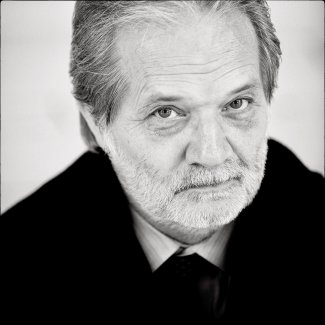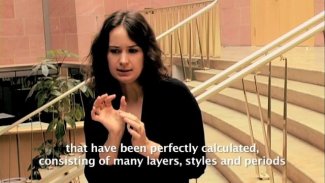 Peter Eötvös and Patricia Kopatchinskaja on Bartók
© Naïve Classique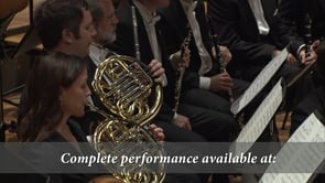 Wagner- Siegfried Idyll (excerpt)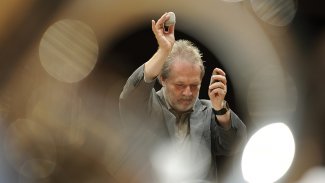 Three Sisters - Peter Eötvös
"Eötvös has a conductor's sense for the practicalities of performance, and every part seemed ideally suited to the respective instrument or voice."
(Arts Desk, Gavin Dixon, March 2017)
"Eötvös's magnificent score is by turns explosive and luminescent, ranging from fierce dissonance to otherworldly enchantment."
(BBC Music Magazine, February 2017)
"Eötvös's rapid shifts in mood and colour, combined with his fugitive tonality, generated suspense."
(Michael Church, The Independent, August 2013)
"The Bartók, however, was utterly compelling… performed with an admirable restraint that resulted in almost unbearable tensions in the opening andante, and an adagio of beguiling if sinister beauty… Eötvös's conducting was lean, extrovert and wonderfully detailed. Outstanding."
(The Guardian, April 2012)
"The return of Peter Eötvös after his successful concert with the LSO last season could hardly have been more welcome…Eötvös's subtle control over a piece which can all too easily sprawl was hardly to be doubted.."
(Classical Source, April 2012)
"Eötvös perfectly illustrated the elegance of understatement. This was a delicately coloured, coolly tempered reading of Debussy's Three Nocturnes, the strings pellucid, the flute and harp chaste, each accent placed just so, unhurried and subtle. The seduction continued in the Szymanowski…moments of pure elevation, pure dazzle, pure freedom."
(Independent on Sunday, April 2012)