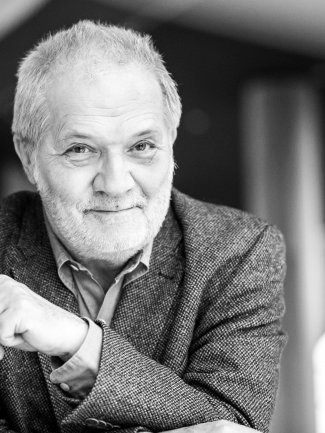 Peter Eötvös
Conductor / Composer
Composer, conductor and teacher: the Hungarian Peter Eötvös combines all three roles in a career of exceptional international significance.
Composer, conductor and teacher, Peter Eötvös combines all three roles in one very high-profile career. His music features regularly in the programmes of orchestras, contemporary music ensembles and festivals worldwide, and as composer and conductor he has led projects focusing on his work in cities across the globe.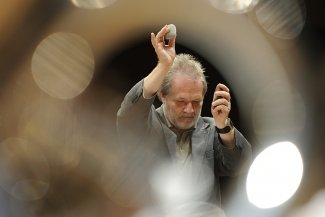 See More

His operas Senza Sangue, Paradise Reloaded (Lilith), Love and Other Demons, Angels in America and Golden Dragon followed his repertoire staple and seminal work Three Sisters, in generating an ever-increasing number of new productions. In recent years, Eötvös' most notable compositions have included Cello Concerto Grosso premiered by Berliner Philharmoniker, DoReMi Violin Concerto No.2 andSpeaking Drums for percussion solo and orchestra. 2016/17 season saw premiere performances of Halleluja – Oratorium balbulum – a large-scale oratorical work premiered by Daniel Harding and the Wiener Philharmoniker at Salzburger Festspiele, The Sirens Cycle for soprano and string quartet, Dialog mit Mozart – Da Capo commissioned by Mozarteumorchester Salzburg, as well as Alle Vittime Senza Nome, an orchestral Requiemco-commissioned by four major Italian orchestras. In October 2017, Peter Eötvös and the Royal Concertgebouw Orchestra will premiere a brand-new Multiversum for organ, Hammond organ and orchestra at Elbphilharmonie Hamburg, before taking the piece to other prominent concert venues in Amsterdam, Cologne, Brussels and Budapest. Later during the season the work is to be performed in Paris, Geneva and Seoul.

Peter Eötvös' conducting activities are characterised by long-term relationships with Europe's most distinguished orchestras, opera houses and leading new music ensembles. From 1985 to 2011, he held conducting titles with the Radio Chamber Orchestra Hilversum, BBC Symphony, Gothenburg Symphony and Budapest Festival orchestras, Radio-Sinfonieorchester Stuttgart des SWR and Radio-Symphonieorchester Wien. In 2017/18, Peter Eötvös conducts various programmes featuring his music as well as 20th/​21st century classics. This season's highlights include the Royal Concertgebouw Orchestra, SWR Sinfonieorchester, Orchestre de la Suisse Romande, hr-Sinfonieorchester (within a 3-year residency), Orchestra Sinfonica Nazionale della Rai, Seoul Philharmonic Orchestra, Ensemble Intercontemporain and Symphonieorchester des Bayerischen Rundfunks.

Eötvös' extensive Hamburg residency in 2017/18 features the Multiversum world premiere, a concert with Klangforum Wien, revivals of Senza Sangue and Bartók's Blue Beard​'s Castle at Hamburgische Staatsoper, ​'Eötvös Universe' event hosted by Elbphilharmonie Hamburg, as well as Stockhausen's Donnerstag aus Licht at Kampnagel. Other opera highlights include Senza Sangue performance at Hackney Empire in London as well as a new production of the latter opera at Palace of Arts and Hungarian State Opera in Budapest. The Music Theatre Wales takes The Golden Dragon on a UK tour in autumn 2017, while opera houses in Freiburg and Münster present Angels in America in early 2018.
Gallery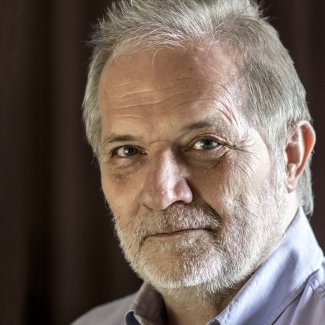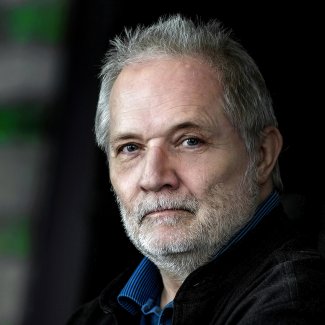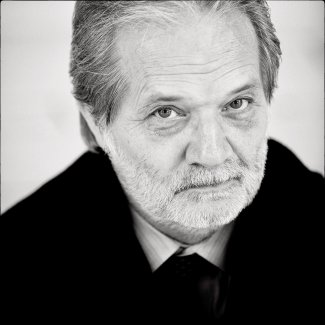 "Eötvös has a conductor's sense for the practicalities of performance, and every part seemed ideally suited to the respective instrument or voice."
(Arts Desk, Gavin Dixon, March 2017)
"Eötvös's magnificent score is by turns explosive and luminescent, ranging from fierce dissonance to otherworldly enchantment."
(BBC Music Magazine, February 2017)
"Eötvös's rapid shifts in mood and colour, combined with his fugitive tonality, generated suspense."
(Michael Church, The Independent, August 2013)
"The Bartók, however, was utterly compelling… performed with an admirable restraint that resulted in almost unbearable tensions in the opening andante, and an adagio of beguiling if sinister beauty… Eötvös's conducting was lean, extrovert and wonderfully detailed. Outstanding."
(The Guardian, April 2012)
"The return of Peter Eötvös after his successful concert with the LSO last season could hardly have been more welcome…Eötvös's subtle control over a piece which can all too easily sprawl was hardly to be doubted.."
(Classical Source, April 2012)
"Eötvös perfectly illustrated the elegance of understatement. This was a delicately coloured, coolly tempered reading of Debussy's Three Nocturnes, the strings pellucid, the flute and harp chaste, each accent placed just so, unhurried and subtle. The seduction continued in the Szymanowski…moments of pure elevation, pure dazzle, pure freedom."
(Independent on Sunday, April 2012)