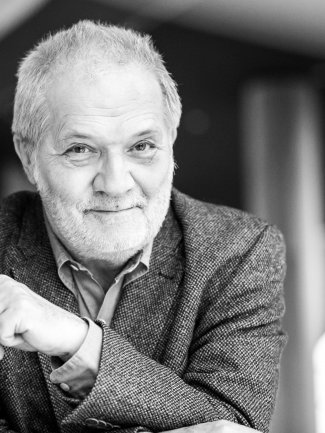 Patricia Kopatchinskaja

&

Peter Eötvös open

SWR

Symphonieorchester's new season
19/9/2016
Patricia Kopatchinskaja and Peter Eötvös give the season opening concerts of the new SWR Symphonieorchester, performing Eötvös' DoReMi Violin Concerto at the Liederhalle Stuttgart on 22 and 23 September, and at the Konzerthaus Freiburg on 24 September.
The programme also includes Saariaho's Cinq reflets with soprano Pia Freund and baritone Russell Braun, the Adagio from Mahler's Symphony No.10 and Bartók's The Miraculous Mandarin Suite.
Kopatchinskaja and Eötvös enjoy working together very regularly: they have performed DoReMi together with Berliner Philharmoniker and Symphonieorchester des Bayerischen Rundfunks, and later this season they will perform it with the Gothenburg Symphony. Both artists also recorded Eötvös' Violin Concerto, Seven, alongside Ligeti's Violin Concerto and Bartók's Violin Concerto No.2 for a Hungarian CD which was awarded Gramophone Record of the Year in 2013.