UK

Premiere of Peter Eötvös' ​

'

The Golden Dragon'
15/7/2016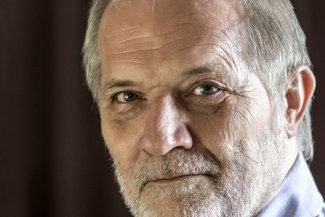 On 18 July, Music Theatre Wales will give the UK premiere of The Golden Dragon by Peter Eötvös at the Buxton Festival.
The opera is based on a play by Roland Schimmelpfennig, and consists of 22 short scenes, set in an Asian restaurant. Michael McCarthy directs and Geoffrey Paterson conducts a cast of five singers and instrumental ensemble.
Following this performance, Peter Eötvös will be a featured composer at the Salzburger Festspiele. The Wiener Philharmoniker will give the world premiere of HALLELUJA – Oratorium balbulum on 30 July, and Klangforum Wien (conducted by the composer) on 1 August and Calder Quartet on 3 August will further showcase his music.