Peter Eötvös conducts

UK

premiere of Multiversum
1/2/2019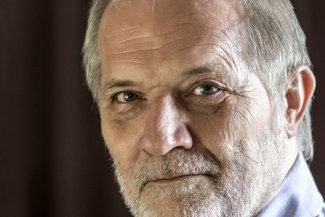 On 7 February Peter Eötvös returns to London and the Philharmonia Orchestra to conduct the UK premiere of his new work Multiversum. Multiversum is a concerto for Hammond organ, church organ and orchestra inspired by nature, science and the cosmos. The work touches upon themes such as string theory, the eleven dimensions and space exploration, and was first performed in October 2017 at the Elbphilharmonie Hamburg by the Royal Concertgebouw Orchestra.
Multiversum surrounds the audience with sound. A concert organ will be stationed at the front of the hall. The strings will be on the left of the stage, while the woodwinds will be on the right. Percussion and brass will be spread throughout the stage, obscuring the speakers of the electrical organ and creating a unique tonal universe for the performance.
The concert will also include works by Schoenberg, Bartok and Stravinsky.