Peter Eötvös' new work Dodici is premiered at the Kölner Philharmonie
30/3/2014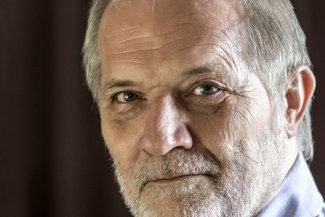 2 April sees the world premiere in Cologne of a new work by Peter Eötvös. Entitled Dodici, the piece was commissioned by the Philharmonie Köln, and is given its first performance by the 12 cellos of the Berliner Philharmoniker.
Reworked from his orchestral composition Cello Concerto Grosso – which was co-commissioned and premiered by the Berliner Philharmoniker — Dodici is a commission from the Philharmonie Köln in celebration of the composer's 70th birthday.
Writing about the new work, Eötvös said: ​"Following the Berlin premiere of Cello Concerto Grosso, there was great enthusiasm for a reworking of the composition for the 12 cellists of the Berliner Philharmoniker. It was a great pleasure for me to fulfil this wish… Dodici is however not merely an arrangement of Cello Concerto Grosso, but actually a new composition with free use of the material from the original work."
Eötvös has regular, ongoing relationships with both the Kölner Philharmonie and Berliner Philharmoniker, including regular conducting engagements with the Berlin orchestra.