Peter Eötvös appears in Paris to celebrate his

70

th year
17/11/2014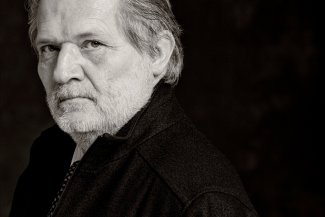 To celebrate Peter Eötvös' 70th year, Radio France present two concerts conducted by the artist himself at Maison de la Radio in Paris.
On 21 November, in Studio 104 with Ensemble intercontemporain, Eötvös presents four of his works: Steine, Le Balcon, Octet plus and Sonata per sei.
Then on 22 November, in the New Auditorium with Orchestre Philharmonique de Radio France, he is joined by percussionist and dedicatee of the work, Martin Grubinger, for a performance of Speaking Drums. The programme also features Eötvös' Cello Concerto Grosso (with Jean-Guihen Queyras) and DoRéMi (with Midori), and five of Boulez' Notations.
In addition to the two concerts, recordings of some of the pieces will be made for future release.
After Paris, Eötvös will appear at the Dialoge Festival in Salzburg at the beginning of December, which focuses on his music, along with that of Ligeti and Mozart, in an exploration of the relationships between music and language.