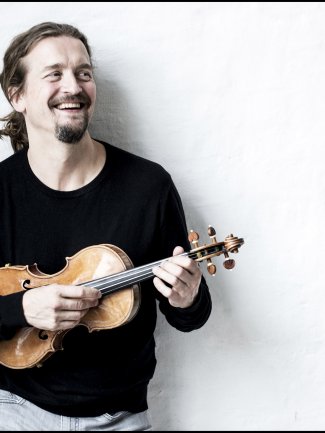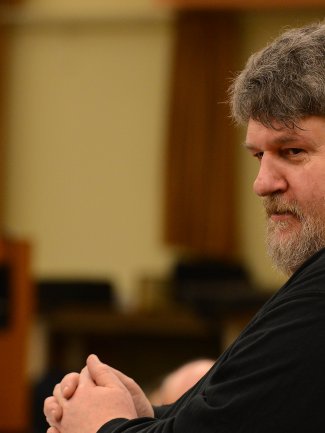 HarrisonParrott artists perform in ​

'

This is Rattle' celebrations
8/9/2017
Three HarrisonParrott artists perform in the celebrations for Sir Simon Rattle's inaugural season as Music Director with the London Symphony Orchestra. To mark his inaugural season, the LSO are celebrating with 10 days of events: ​'This is Rattle' between the 14 – 24 September.
Christian Tetzlaff returns to the LSO and performs at the season opening concert with Sir Simon Rattle on 14 September. He plays Birtwistle's Violin Concerto, a work which he gave the world premier of in 2011. The concert is broadcasted live on BBC Radio 3 and on Mezzo HD.
Before the start of the concert, he also appears in a special edition of In Tune on BBC Radio 3. The show broadcasts live from the Barbican during the afternoon.
Oliver Knussen conducts the Birmingham Contemporary Music Group on 16 September. The programme includes works by Stravinsky, Birtwistle, Brennan and by Knussen himself, featuring his latest composition O Hototogisu!. The latter received its world premiere last June at Aldeburgh Festival and now receives its London premiere.
Esther Yoo gives a recital performance as part of the event in a BBC Radio 3 Artist Spotlight Rush Hour concert on 22 September. Alongside recital partner Robert Koenig, Yoo will appear at LSO St. Luke's performing Grieg's Violin Sonata, Vaughan Williams The Lark Ascending, Glazunov Grand Adagio, a traditional Korean folksong Milyuang Arirang and, from her latest album, Tchaikovsky's Valse Scherzo.
The concert will be broadcast on BBC Radio 3 on 29 September. Esther will also be live on In Tune on 20 September at 16:30pm.