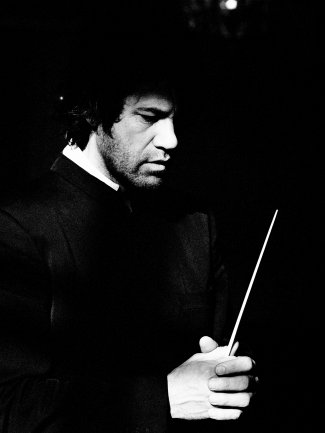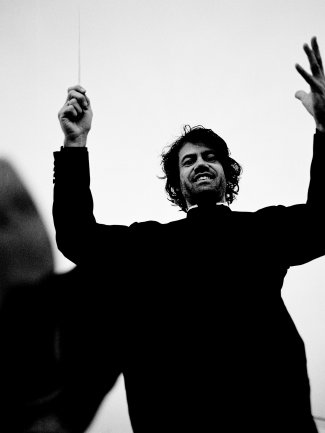 Eivind Gullberg Jensen
Conductor
Marco Feklistoff
Senior Manager, Artists & Composers
Lydia Connolly
Director, Head of Artist Management
Jakub Watrobski
Artist Coordinator
"Eivind Gullberg Jensen – bookmark that name – displays a fine sensitivity for balance and rhythm."

(Norman Lebrecht)
Artistic & General Director: Bergen National Opera
Chief Conductor: North Netherlands Orchestra (from 2022/23)
Newly announced as Chief Conductor of the Noord Nederlands Orkest (starting from 2022/23 season) and Artistic and General Director of Bergen National Opera since 2021, Eivind Gullberg Jensen is equally comfortable on the concert platform as the opera house stage.
An experienced conductor with an extensive repertoire range, he is recognised for his knowledgeable and insightful interpretations. Following a majority vote by the orchestra musicians, his new role in The Netherlands runs for an initial period of three years.
2020/21 season highlights include the French premiere of Waiting, a dramatised concert based on Peer Gynt by Calixto Bieito and Karl Ove Knausgård with soprano Mari Eriksmoen in Strasbourg's Opera National du Rhin, and debuts with Orchestre symphonique de Québec and Sjællands Symfoniorkester in Copenhagen. Jensen also returns to Stavanger Symfoniorkester, Trondheim Symfoniorkester and Norwegian Opera in Norway and across the world to New Japan Philharmonic, Filharmonia Poznańska, Aalborg Symfoniorkester, Noord Nederlands Orkest and Orquestra Metropolitana de Lisboa. Gullberg Jensen also conducts the orchestra of Opera de Toulon in concert.
During the 2019/20 season, Eivind's conducting highlights included Stravinsky's Oedipus Rex with Finnish National Opera, Puccini's Tosca with Opéra de Rouen, and his debut with Minnesota Orchestra, Odense Symfoniorkester, Tampere Filharmonia and Real Orquesta Sinfónica de Sevilla, while making a return to Oslo Filharmonien with Mari Eriksmoen.
Jensen has previously conducted the Berliner Philharmoniker, Münchner Philharmoniker, Hamburger Symphoniker and WDR Sinfonieorchester in Germany, Amsterdam's Royal Concertgebouw Orchestra, Vancouver, North Carolina and Oregon symphony orchestras in North America, and further in Europe the Royal Stockholm and Netherlands Radio philharmonic orchestras, Kristiansand Symfoniorkester, Orchestre de Paris and Tonhalle-Orchester Zürich.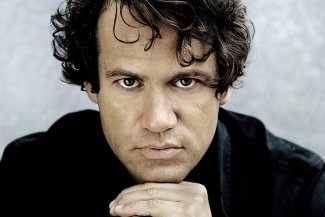 Over recent seasons he has worked with internationally renowned soloists such as Leif Ove Andsnes, Truls Mørk, Alice Sara Ott, Javier Perianes, Helene Grimaud, Gautier Capuçon, Sol Gabetta, Alban Gerhardt, Hilary Hahn, Gabriela Montero, Emmanuel Pahud, Yefim Bronfman, Alexander Toradze, Vadim Repin, Viktoria Mullova, Renaud Capuçon, Frank Peter Zimmermann, Mari Eriksmoen, Charlotte Hellekant or Albert Dohmen.

Previous opera highlights include, Festival d'Aix-en-Provence with the new Simon McBurney production of The Rake's Progress, the Wiener Staatsoper with Tosca and Rusalka, Opéra de Lille with Die Zauberflote and Der fliegende Holländer, Teatro dell'Opera di Roma with Rusalka, English National Opera with Janáček's Jenůfa, a double-bill of Il tabarro and Djamileh (directed by David Pountney and Christopher Alden) in Lyon, Il corsaro and Rusalka for Opernhaus Zürich, Fidelio with the Mahler Chamber Orchestra, Bayerische Staatsoper and as part of the Festspielhaus Baden-Baden, as well as Rusalka, Eugene Onegin and La bohème (in Stefan Herheim's production) at Den Norske Opera.

Eivind Gullberg Jensen studied conducting in Stockholm with Jorma Panula, and in Vienna with Leopold Hager. Previously, he studied violin and musical theory in Trondheim, Norway.

HarrisonParrott represents Eivind Gullberg Jenson for worldwide general management.
Gallery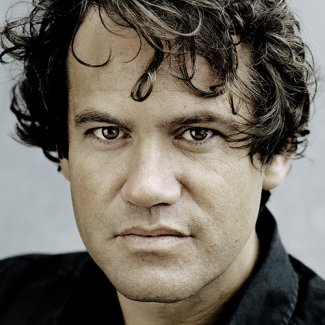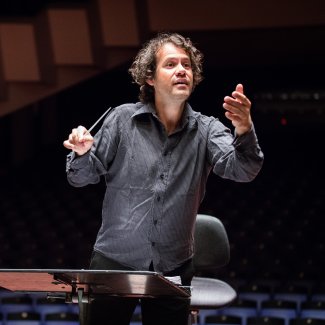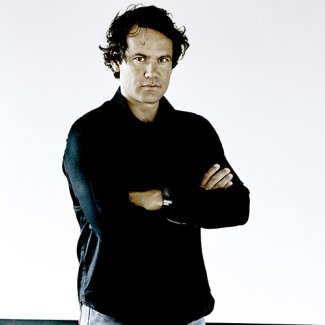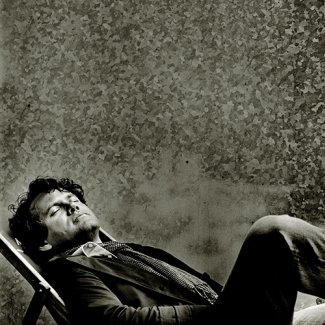 "Has Norway ever had a conductor of Gullberg Jensen's format? Hardly, because only the very best get away with the Berlin Philharmonic and it had been generations since a Norwegian last passed the narrow eye of the needle. Without a conductor's stick and unnecessary facts, we immediately noticed an airy, transparent orchestral sound and distinct, elegant phrasing. The interaction with Andsnes was striking and the interpretation of the intricate Stravinsky work became just as virtuoso playful as one might wish. And then Gullberg Jensen dropped the score and gave us a dramatic version of Mozart's 40th symphony in G minor. Gullberg Jensen's inspiring management ensured a terrific end to the concert."
(Fædrelandsvennen, May 2021)
'The orchestra has a leading role in Sour Angelica, and it was impressive to hear the full and warm sound brought out by conductor Eivind Gullberg Jensen. Puccini uses heavy layers of string harmonies, so even with the somewhat reduced numbers of string players, Gullberg Jensen managed to keep the lyrical tension throughout his conducting.'
(Aftenposten, October 2020)
"Under the energetic and precise baton of the Norwegian conductor Eivind Gullberg-Jensen, the orchestra constantly breathes with the singers in a narration which intertwines the many instruments, the artists of the choirs and the solo voices."
(Brigitte Cormier, March 2020, Forum Opera)
"Eivind Gullberg Jensen conducts the Symphoniker Hamburg with that mixture of intelligence and sense of sound, of elegance and fire, that the much-heard gigantic D Minor Symphony begins to speak at once — not from a distant early 19th century, but straight from the here and now."
(Welt, January 2019)
"He has all the qualities for an excellent opera conductor: an authoritative conducting technique, the power to lead an orchestra tightly and multifaceted to drive the music forward and draw delicate moods as well as to savour dramatic climaxes. And he leads the singers with empathy, breathing with them."
(Karlheinz Roschitz, KRONEN ZEITUNG, November 2018)
"Norwegian conductor Eivind Gullberg Jensen made the piece flow with his graceful gestures, indeed it was extraordinary to see such angular almost aggressive music expressed so smoothly."
(Bachtrack, November 2016)
"It was a joyride: taut, together, highly effective orchestral playing under the confident and relaxed baton of Eivind Gullberg Jensen, with soloist Lugansky clearly a master of his art."
(Edinburgh49, November 2016)
"As for young Mr Jensen, I'd be thrilled if he was invited back after his culminating and climactic direction on Saturday, which conjured from the RSNO a glorious account of Rachmaninov's Third Symphony, quivering with volatility from top to tail."
(Herald Scotland, November 2016)
"Jensen shaped it [Rachmaninov's Symphony No. 3] with overall fluidity, yet ensured that every phrase was purposefully sculpted, making for a performance of freshness and vigour. "
(John Allison, The Telegraph, November 2016)
"…it was hard to be disappointed with a concert containing music-making of such consistent vitality under the very dynamic leadership from young Norwegian conductor Eivind Gullberg Jensen."
(Simon Holden, Backtrack, May 2015)
Marco Feklistoff
Senior Manager, Artists & Composers
Lydia Connolly
Director, Head of Artist Management
Jakub Watrobski
Artist Coordinator