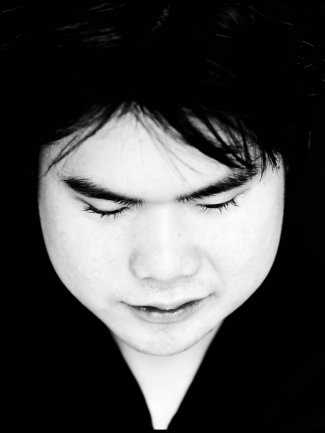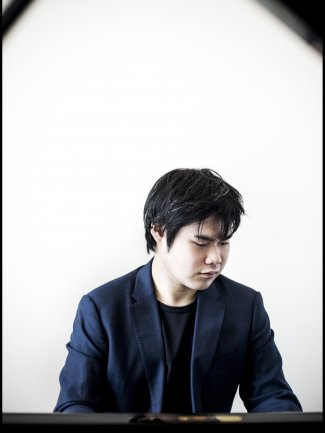 "It was one of those rare performances where player and music seem one – a definition of virtuosity"

(The Observer)
Described by The Observer as the ​"definition of virtuosity" Japanese pianist Nobuyuki Tsujii (Nobu), who has been blind from birth, won the joint Gold Medal at the Van Cliburn International Piano Competition in 2009 and has gone on to earn an international reputation for the passion and excitement he brings to his live performances.
In concert, Nobu has appeared with leading orchestras worldwide including Tthe Mariinsky Orchestra, Philharmonia Orchestra, BBC Philharmonic, NHK Symphony, Yomiuri Nippon Symphony, Tokyo Symphony and Japan Philharmonic, Seattle and Baltimore symphony orchestras, Münchner Philharmoniker, Filarmonica della Scala and Sinfonieorchester Basel under the baton of conductors such as Valery Gergiev, Vladimir Ashkenazy, Vladimir Spivakov, Juanjo Mena and Thierry Fischer.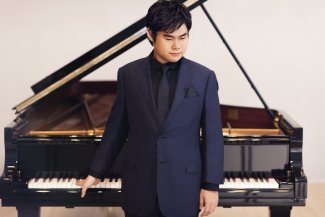 Show More

As a recitalist Nobu has performed at major cities across North America including at Carnegie Hall's Stern Auditorium and frequently appears at prestigious venues in Europe such as the Royal Albert Hall in London, the Berlin Philharmonie and Musikverein in Vienna.

Nobu's current season started off with a debut recital at Théâtre des Champs Elysées and after his debut with Iceland Symphony Orchestra under Vladimir Ashkenazy, he will join Royal Liverpool Philharmonic Orchestra and Vasily Petrenko for their Japan tour in May 2018. This season marks Nobu's 10th anniversary of his first CD release, ​'début'.

Other performance highlights to date include his BBC Proms debut, a 16-concerto tour of the US and Japan with the Orpheus Chamber Orchestra, a tour of Germany with Dresdner Philharmonie and Michael Sanderling and his debut at Vienna's Musikverein with Tonkünstler-Orchester Niederösterreich and Yutaka Sado.

An exclusive recording artist for Avex Classics International, Nobu's albums include Rachmaninov's Piano Concerto No.2 with Deutsches Symphonie-Orchester Berlin, Tchaikovsky's Piano Concerto No.1 with Yukata Sado and the BBC Philharmonic, Beethoven's Piano Concerto No.5 with Orpheus Chamber Orchestra, and recital discs of Chopin, Mozart, Debussy and Liszt.

A live DVD recording of Nobu's 2011 Carnegie Hall recital was named DVD of the Month by Gramophone, as was his latest DVD release, ​'Touching the Sound — The Improbable Journey of Nobuyuki Tsujii', a documentary film by Peter Rosen.

Nobu's international tours are supported by All Nippon Airways (ANA) and he gratefully acknowledges their assistance.
Gallery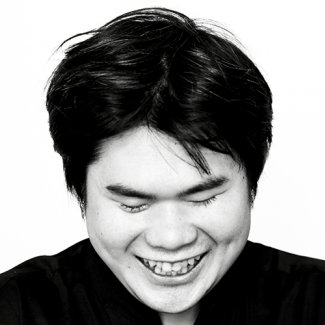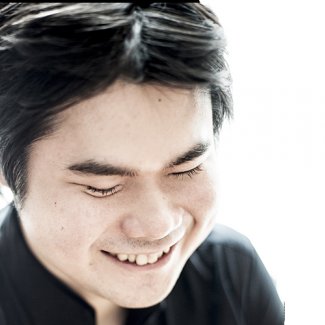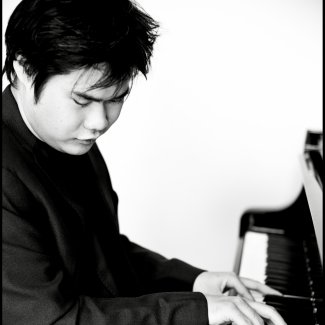 "At the heart of Nobyuki Tsujii's pianistic art lies close listening, as distinctive beauty of sound and careful, indeed sometimes literal attention to the composer's instructions."
(Peter McCallum, Sydney Morning Herald, December 2017)
"Marine romanticism [of David Matthews' ​'A Vision of the Sea'] was followed by the unparalleled excitement of hearing the 24-year-old Japanese pianist Nobuyuki Tsujii. … It was one of those rare performances where player and music seem one – a definition of virtuosity…it was hard not to think that being unable to see had allowed Tsujii to ​'see' the music with unmediated intensity."
(The Observer, July 2013)
"Nobuyuki Tsujii proved he has a sensitive ear, a light touch and the sort of technique that needs no allowances. … Tsujii was greeted with an enormous, sustained ovation – justifiably so."
(Andrew Clark, Financial Times, July 2013)
"His opening chords were spectral wisps but they swelled to a ripe fullness, after which he was off in an interpretation of notable restraint and refinement… he dominated the Adagio with easy grace, giving its lyrical lines a sweet sincerity, and avoiding all temptation to milk the music for emotional effect. His way with the Scherzo was beautifully judged, with brilliant passage-work and exuberant power. His encore – Liszt's ​'La campanella' – was exquisite."
(Michael Church, The Independent, July 2013)
"The 24-year-old Japanese pianist, Nobuyuki Tsujii, has been blind from birth. Quite how he studies and learns the repertoire he plays, and also so effortlessly locates the keys he needs to negotiate, is to be wondered at. His opening solo of the Rachmaninov (so associated with David Lean's film of Brief Encounter) was expectantly solemn, with no split chords, and he went on to give a sparkling, considered and very musical account, neither pushy nor dominant."
(Classical Source, July 2013)
"Tsujii took the Moderato at a fairly leisurely pace with some lovely rubato and great clarity of sound. He had a delicacy in certain passages that was very appealing. … In the adagio sostenuto, Tsujii and the orchestra never let pace drag, allowing the music and its emotion speak for itself. The apparent simplicity that Tsujii brought to the central section was quite affecting. It was difficult not to hear his phenomenal technique in the latter stages of this movement. … In the Allegro Scherzando finale, there was playing of breadth and freedom with Mena and the BBC Philharmonic showing restraint, allowing the more dynamic moments to become all the more telling. The coda, nevertheless, was scintillating. This was a memorable performance by a pianist of maturity and fine musicianship. … ​"As an encore, Tsujii gave the audience Liszt's La Campanella, in a performance that was both dazzling and entertaining."
(The Classical Reviewer, July 2013)
"The Japanese Nobuyuki Tsujii, blind from birth, is already the winner of prestigious awards but I cannot have been alone in wondering how he learnt the music or how impeccable ensemble was achieved with Mena, whose back was turned to the keyboard throughout. … ​"Tsujii brought a singing tone and eloquent phrasing to the solo part. It was profoundly moving that the only person who could not witness his deserved standing ovation was Tsujii himself."
(Evening Standard, July 2013)
"Tsujii's method of navigating around the piano and trusting muscle memory, sound and touch made his performance all the more impressive… The middle movement was particularly beautiful and emotive, but the final movement was positively rich and sumptuous. … His performance of Liszt's ​'La Campanella' was a great choice as an encore: it was light and sweet, but still with the emotional edge of Tsujii's playing. He made the trills sound so easy and performed a fantastic climax at the end of the piece."
(Bachtrack, July 2013)