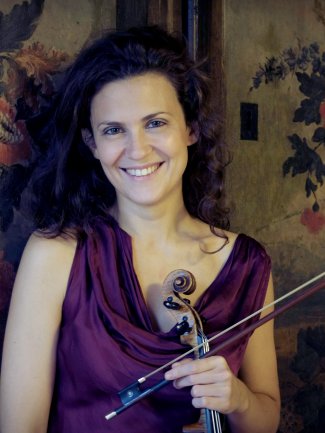 ©
Photo: Piera Mungiguerra
Chamber Orchestra of Europe and Nobuyuki Tsujii undertake a tour of Japan
20/10/2016
The Chamber Orchestra of Europe, together with leader Lorenza Borrani and pianist Nobuyuki Tsujii (Nobu), embark on a two week tour in Japan, marking their first return since 2005.
Featuring an all-Mozart programme, the orchestra starts the tour with performances at Aichi Arts Center, Nagoya on 27 October, Kofu Korani Culture Hall on 29 October and Minato Mirai Hall in Yokohama on 30 October, followed by a concert at Hamamatsu ACT City Concert Hall on 31 October. The next performances take place at Yamaguchi City Public Hall on 2 November, Kagoshima Prefecture Cultural Center on 3 November and Osaka Symphony Hall on 5 and 6 November. The final two concerts take place on 7 and 8 November at Tokyo Opera City.
Described by The Observer as the ​"definition of virtuosity", Nobu, who has been blind from birth, won the joint Gold Medal at the Van Cliburn International Piano Competition in 2009 and has gone on to earn an international reputation for his live performances.
Acknowledged by the BBC as ​"the finest chamber orchestra in the world", the COE performs in some of the most prominent cultural venues across the globe. HarrisonParrott is honoured to work alongside the COE management on their international touring profile.
Ariane Levy-Künstler
Associate Director, Artist Management