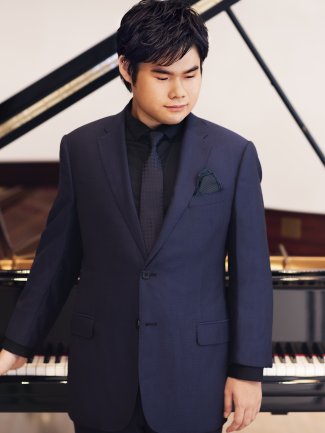 Nobuyuki Tsujii returns to Europe to perform in Paris and Oslo
10/1/2020
Nobuyuki Tsujii goes back to Europe this month after his celebrated Dutch debut at the Concertgebouw in December. Nobu returns to the Théâtre des Champs-Elysées for a recital on 14 January where he performs Schubert's Four Impromptus Op.90, Scriabin's Sonata No.5 and Chopin's Four Ballades.
Nobu then travels to Norway to perform Beethoven's Piano Concerto No. 5 Emperor with Oslo Philharmonic Orchestra for two performances on 16 and 17 January under the baton of Vasily Petrenko in the Oslo Konserthus.
Nobu will continue working with Vasily Petrenko later this season, performing Rachmaninov's Piano Concerto No.3 with Royal Liverpool Philharmonic Orchestra on 14 May in the Liverpool Philharmonic Hall.
Ariane Levy-Künstler
Associate Director, Artist Management
Marie Strubé
Senior Artist Manager