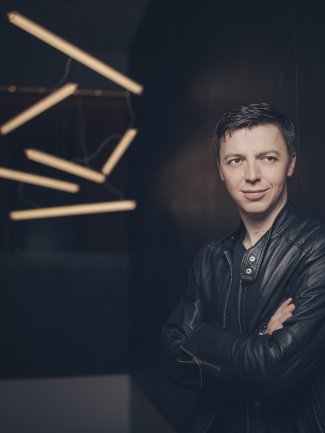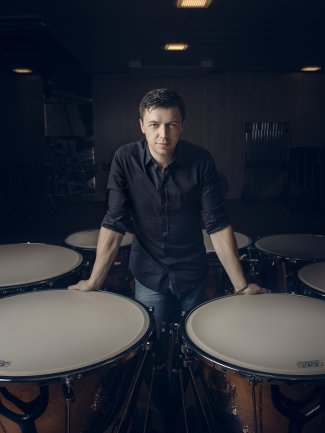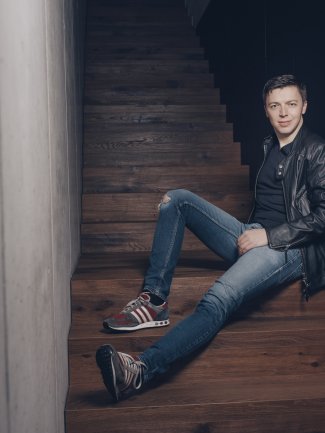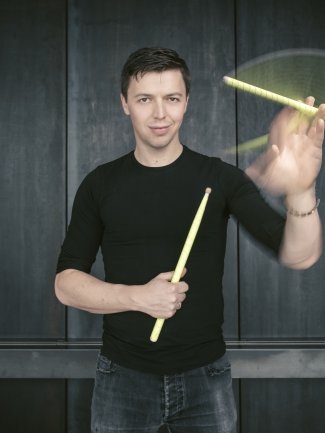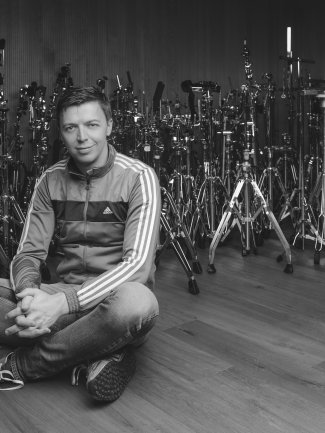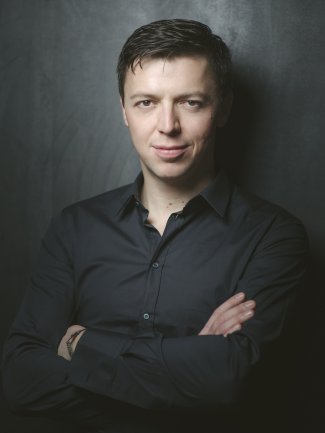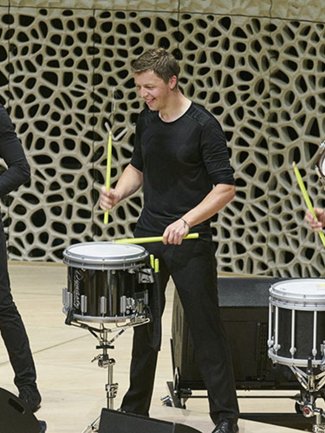 Martin Grubinger
Percussion
"Mr. Grubinger…is a master of the high-speed chase. He can also go from barely audible triplepianos to earsplitting ultrafortissimos."

(The New York Times)
Possibly the best multi-percussionist of the world, Martin Grubinger possesses an unusually broad repertoire ranging from solo works and chamber music with partners including his own Percussive Planet Ensemble, to percussion concertos. His technical perfection, enthusiasm and musical versatility make his performances to real ​'must-see' events and brought the percussion from the back of an orchestra to the middle of the stage.

As the current season's Artist in Residence at Wiener Symphoniker, Martin Grubinger appears on a number of occasions with the orchestra, amongst them in concerts at Wiener Konzerthaus and Musikverein Wien. He returns to work with long-standing partner orchestras such as Frankfurt Radio Symphony and Gürzenich orchestras and on tour with the National Orchestra of Belgium and Bruckner Orchestra Linz. New collaborations include engagements with the St Louis Symphony and Real Filharmonía de Galicia.
Amongst the growing number of works written for Grubinger are Avner Dorman's Frozen in Time (2007) and Friedrich Cerha's Concerto (2008), performed and recorded with the Wiener Philharmoniker conducted by Peter Eötvös on Kairos, as well as Tan Dun's concerto, Tears of Nature (2012). In 2014 Eötvös' Speaking Drums received its world premiere with the Mahler Chamber Orchestra conducted by the composer. This season a new percussion concerto dedicated to Martin Grubinger by Daníel Bjarnason will be premiered with the Gothenburg Symphony and later performed with Iceland Symphony Orchestra under the baton of the composer. Grubinger's renowned percussion projects such as The Percussive Planet, Century of Percussion and Caribbean Showdown are further examples of his versatility.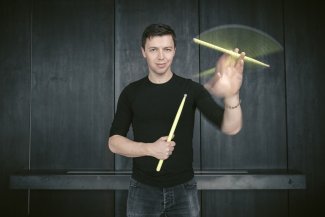 Regular festival appearances include the Rheingau Music Festival, Heidelberger Spring Festival, Bregenzer Festspiele, Beethovenfest Bonn, Lucerne Festival and Salzburg Festival, at Baden-Baden Festspielhaus, the Brass & Percussion Festival in Tokyo's Suntory Hall and the Grant Park Music Festival in Chicago. In 2013 he was Artiste Étoile at Lucerne Festival.

Winner of multiple prizes, Martin Grubinger is recipient of the Bernstein Award by the Schleswig Holstein Musik Festival and the prestigious Jeunesses Musicales' Würth Prize. Grubinger's first CD, Drums ​'n' Chant, was followed by a live DVD recording of The Percussive Planet — both for Deutsche Grammophon. He has since recorded a number of projects for various labels.

HarrisonParrott represents Martin Grubinger for worldwide general management.
"None before had ever attainted such a high level of the percussive art, or enthused such a large audience. On Saturday, [at the Eurovision Song Contest] another few million could well become new followers."
(Süddeutsche Zeitung, May 2015)
"The audience loved it — and their enthusiasm was rewarded by Grubinger carrying a high-tension snare drum forward to the footlights for his own three-minute Planet Rudiment: ear-splitting circus acts with at least six hard sticks drumming so fast that they flew, and then juggled from hand to hand to shoulder."
(The Times, November 2012)
"Martin Grubinger is a once-in-a-hundred-years musician. When vital elemental force and artistic finishing touch, when nature and spirit come together so closely, the consciousness inevitably experiences a spontaneous expansion."
(Die Welt, July 2008)
"Mr. Grubinger… is a master of the high-speed chase. He can go from barely audible triple-pianos to earsplitting ultrafortissimos."
(New York Times, March 2008)
Martin Grubinger
Masha Gessen: "….aber wenn man sich mit Kriminellen ins Bett legt, deren Geld nimmt und denkt, man sei schlauer, da…
https://t.co/aC1nsMtGPx
16 May